Module: Setting the Foundation
Lesson Type: Video
Lesson Duration: 3:26
Lesson Content
Hello, my name is Liz LaForte and if I had a $1.00 for every time a manager or CEO said to me, "Well, we're an at-will employment state so I can just fire an employee, right?" I would have a bit more money in my "Let's go shopping for shoes" account.
I have an extensive corporate Human Resources background. My career has been filled with so many positive moments. However, like everyone's journey, there are also those not so positive moments. As an HR Pro, I've had the unfortunate experience of terminating employees. (One of my former employers was a call center with over 200 seats, so there were numerous terminations). Some may call it a necessary evil while others simply see it as a transition in the employment cycle.
Terminating an employee is always difficult and stressful. I never get used to the fact that this message is going to turn the affected employee's life inside out. As difficult as terminating someone is, there are good ways and bad ways to handle the process. During this course, we'll focus on both!
My overall goal is to help you, the HR Pro, understand how best to approach these tough situations including the termination of an employee and dealing with employee disciplinary actions. The more you know, the less stress and anxiety you'll have to overcome. Plus, you'll be better enabled to train your managers.
I'll start the course by talking about why an organization needs a strong disciplinary action policy along with the benefits of having one. In this first module, I'll also address setting employee expectations, briefly go over how HR and management can work together as partners and provide guidance for treating employees with respect.
In the second module, I'll discuss what contents should be included in disciplinary action policies, the seven tests of wrongful discharge and when it's best to follow the policy and not to.
In the third module, I'll dig deeper into the partnership which must develop between HR and management and I'll discuss the importance of educating managers on compliance including a focus on how the Family Medical Leave Act (or FMLA) and the Americans with Disabilities Act (or ADA) factor into disciplinary action discussion. I'll also answer the question, "When are we ready to terminate?".
The fourth module is all about documentation, including a more detailed discussion on what the documentation should include, Dos and Don'ts in a disciplinary action write-up, and the different phases of the disciplinary action process.
The fifth module will cover moving straight to termination with a focus on when to immediately terminate, a written warning vs. a termination and who is involved. In the sixth module, I'll review the termination conversation, including the preparation for it, implementation and the Department of Labor conversation.
In the final module, I'll address what happens after the termination with a lesson on exit interviews and additional communications before wrapping it all up in the conclusion.
The learning objective is to help Human Resources professionals like yourself partner with managers to handle two of the toughest workplace activities, disciplinary actions and terminations. You are in the perfect position to ensure employees are treated with respect and your management team operates in both a compassionate and compliant manner.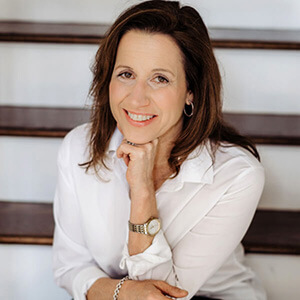 Instructor:
Liz LaForte
Liz has been an HR professional for more years than she cares to share! In that time she has seen it all, she has hired them all, let some of...
Liz's Full Bio