Lesson:
Written Warning vs. Termination & Who is Involved?
Module: Moving Straight To Termination
Lesson Type: Video
Lesson Duration: 2:35
Lesson Content
How do we decide when to place on a warning vs. terminate? Well, this can seem tricky but it doesn't have to be.
First of all, remember to do your homework and carefully investigate. Then remember to be consistent. What have you done for other employees who have exhibited similar behavior? Were they terminated, written up, spoken with? That can be a helpful barometer as you make your decision.
And being consistent is especially key. Employees talk and compare notes so treat the similar behavior the same way, regardless of who displayed it. If you don't, you may quickly find yourself slapped with a discrimination claim.
Then, of course, go back to your well written Disciplinary Action policy and see where the behavior falls within the policy.
In my experiences, and as I mentioned earlier, you should weigh the behavior with any possible effects that it may have on your business model. Can the individual possibly earn your trust back? Can you trust them to exhibit appropriate behavior in front of a client? Can they improve to the point of being an effective employee? Are they perhaps just inexperienced or is this a character flaw?
These situations are not always black and white. There are plenty of grey areas but having a well written policy will help you to navigate through all of it.
Before moving on, let's turn our attention to who is involved in this decision. If we think we are close to terminating an employee, we need to know who should be involved in making the decision. Who makes the final call?
In my experience, it's typically a group decision involving Human Resources and the Manager. In certain circumstances, you may want to include members of the Senior Leadership Team. I often include upper management, the leadership team, even the organization's President, if we are terminating for anything other than simple attendance or performance issues. For example, in cases of willful misconduct, harassment, or any volatile behavior, I inform others in case there's a greater chance of a potential future legal action.
More often than not, if you have solid polices in place and managers who are well trained, this is something that can be handled with HR and management working together.
Also, by the time the conversation turns to termination, it is likely, this will not be a surprise to the employee which increases the likelihood the termination will go smoothly.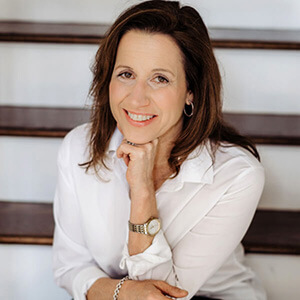 Instructor:
Liz LaForte
Liz has been an HR professional for more years than she cares to share! In that time she has seen it all, she has hired them all, let some of...
Liz's Full Bio