Lesson:
What is HR Strategic Planning?
Lesson Content
Ok so there you are sitting at the conference room table and someone says 'I think it's time we do some Strategic Planning'… this person, while looking directly at you, says 'what do you think? Now, you may already be aware of what Strategic Planning is, but then again you may not and if this is the case you are probably feeling a bit uncomfortable.
So what is Strategic Planning? To simplify, it's the decision-making process in regards to, the organizations' long-term goals and strategies. How does that relate to you as a HR professional? Well, you are tasked with anticipating the movement of people in, within, and out of the organization, and as the people are an organizations' greatest asset, HR will be a large part of the overall strategic plan. So here are 5 reasons to have a strategic plan -
The first, a plan is useful in establishing priorities. When to-dos are written down in front of you, it will become obvious on what direction you should go in first, and what you and your teams' priorities should be.
The second, a plan will help get all the moving parts operating in sync i.e. every department will have their role in the organizations' new strategy, therefore, a plan will keep everyone on the same page about what they should be doing and what others are doing.
The third, a plan can really help with decision making. When you have listed out priorities and how they align with reaching the organizations' long-term goals, it will be hard for the leadership to do anything but agree – and remember, leadership buy-in is key!
The fourth, a plan encourages and guides all people involved, to be aligned. If you are all working toward the same goal, and know what your actions are, it's harder to fall out of alignment and the team is more likely to succeed.
The fifth, a plan is a great communication tool, and remember, communication, like leadership buy-in is also key! By having a plan each person involved will be able to communicate the plan to the respective people in their team. So going back to the conference room table and to that person who asked you about Strategic Planning, what they really meant was –
How do we grow the business?
How do we satisfy our clients and/or customers?
How can we beat our competitors?
How do we respond to an ever-changing market?
How do we manage each functional piece of the business, and align them with our goals?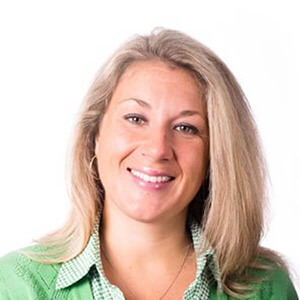 Instructor:
Hayley Buonopane
With nearly two decades in the Human Resources field, Hayley is a subject matter expert with a specialty in workplace planning and development, employee relations, organizational development, and talent acquisition....
Hayley's Full Bio