Lesson Content
Ok so let's get focused back on the actual implementation. Here is an example of what your particular HR Strategic Plan may look like, let's focus on the left-hand side, the green.
The first box, building a capable organization.
There are three parts to this and I'll talk a little about each. The first is Staffing the Organization which means putting together a strong management team, and recruiting and retaining talented employees.
The second is Building Core Competencies and Capabilities which means developing competence/capability portfolio suited to current strategy, i.e. making sure the skills and capabilities of the employees are aligned with the organizations need to be successful, and updating the Core Competencies as there are external changes.
The third is Structuring the Organization and Work Effort which means organizing business function and processes, value chain activities, and decision making.
Now let's move onto the second box, Strategy-Supportive Reward System.
If the organization offers motivational incentives and puts a reward system in place that aligns with the strategic plan, this will lead to buy-in and commitment.
Moving onto the third box, Strategy-Supportive Corporate Culture.
This is married to the previous one, but to reiterate, if you want the strategic plan to be successful, the culture must support it. The People must know why the plan has been created and understand the positive implications of its success.
Finally, the fourth box, Strategic Leadership. Leaders should encourage their people to be innovative to meet the demands of an ever-changing market. Leaders also are prompt to make corrective actions to improve the strategy, if needed.
And although I will not go over each of the right-hand side boxes in orange, I do want to mention the first box, linking budget to strategy. There is no way around it but having a strategic plan that includes multiple action items spanning across multiple departments, will cost money. Therefore, it is important that you understand the budget and how it links to the overall success of the strategic plan.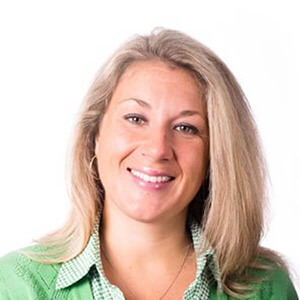 Instructor:
Hayley Buonopane
With nearly two decades in the Human Resources field, Hayley is a subject matter expert with a specialty in workplace planning and development, employee relations, organizational development, and talent acquisition....
Hayley's Full Bio