Lesson:
Myths about Strategic Planning
Lesson Content
Before moving forward let's take a moment to talk about Strategic Planning myths.
Myth Number 1: "We don't need a strategic plan!" Every organization needs some form of a plan to guide its actions in the chaos businesses often face.
Myth Number 2: "Strategic planning can only be done at a resort." This one made me laugh, sounds like an excuse to get out the office and have a good time to me! But seriously, strategic planning shouldn't be equated with a vacation. While getting away from the distractions of the company environment is important from time to time, a productive planning meeting can be successfully held in the conference room within your office space.
Myth Number 3: "Planning is done when the retreat, at the resort, is over." Planning is a process, not an event. Think of it as a marathon and not a sprint. If the process is not continued it is indeed a waste of time. It is critical to check progress against the plan, and take corrective actions as needed, and I suspect you will be taking such action at least every quarter.
Myth Number 4: "It interferes with our real jobs." So yes, the meetings and work associated with strategic planning will take your attention elsewhere, however, arguably Strategic Planning is the most important part of any management team's 'real job' because it can determine the effectiveness and success of the organization.
Myth Number 5: "We can do it without any help." It is extremely difficult to both participate in and facilitate the same meeting. For most executives, there is an almost irresistible urge to problem solve on detailed issues and therefore lose track of the big picture. An outside facilitator can manage the flow of the meeting to avoid uneven participation, shifting to problem solving, bogging down on one subject, accepting conventional wisdom as fact, etc.
Myth Number 6: "Planning will predict our future." So a Strategic Plan does not constitute as a magic wand, therefore, it will not eliminate risk and adverse effects, but it can certainly reduce both. With any plan, we create it based on what we THINK will happen in the future, we make assumptions that perhaps all of which might not become a reality. However, Strategic Planning, will improve an organizations ability to respond to whatever happens.
Myth Number 7: "Our plan is a binder on a shelf." If your Strategic Plan is sitting on a shelf collecting dust, then that is all it is doing. While having documentation, 'the binder' is necessary, the real benefit of a good plan is the mental framework for problem solving that it provides to employees, and the continuous effort that is made. A strategic plan is really a way of thinking about the business, and it should change to some degree the way everyone goes about their job.
Myth Number 8: "The plan will automatically produce results." I am afraid not my friends, as we know with plans that we make for ourselves, including goals, without frequent, systematic oversight effort, and review by the leadership team, nothing will happen. You really do not want all your hard work and energy to merely become a set of words.
Myth Number 9: "If the CEO says it will happen, it will happen." So, this may sound right to some because the CEO is the Head Honcho right? The man or woman with the power to make all the decisions, however, this just simply is not true. Actual execution of any plan only takes place when employees change their behavior to comply with the requirements of that plan. To implement the plan, employees must understand it and be willing to make the necessary changes to how they go about their individual responsibilities.
Myth Number 10: "The plan is too confidential to be shared with regular employees." Please do not get tripped up by this. Even the best strategic plan will not produce the desired results if the people who have to execute it don't know what it is. Your company will gain more competitive advantage from actually executing its plan, even if information about the plan falls into the hands of competitors. And finally,
Myth Number 11: "Strategic Planning does NOT eliminate risk". In fact, it brings to the surface the risks an organization must take to get to where they need to go.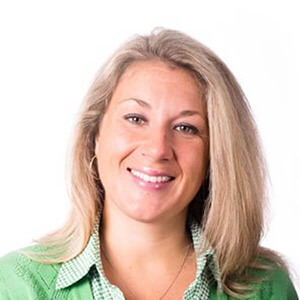 Instructor:
Hayley Buonopane
With nearly two decades in the Human Resources field, Hayley is a subject matter expert with a specialty in workplace planning and development, employee relations, organizational development, and talent acquisition....
Hayley's Full Bio