Lesson Content
Now let's think about the Culture that the People make up. My recommendation is for you to Conduct a Culture Audit. In other words, figure out what the Culture is. Why? Well as you are thinking about strategic planning, it is important to know what type of culture you have so you can hire the right people.
Hiring the right people is imperative to the success of an organization, and as you and I both know, hiring falls under HR and so that is a huge responsibility. Also, as HR professionals, we can help shape the culture and drive change by partnering with management. For example, as the HR person, you want to help negate biases when the hiring manager is interviewing. It is so common for hiring managers to hire people just like them, this is called the 'similar-to-me' effect.
I have seen this too often, and it's in rare cases has the hired individual been successful. It is HR's role to look beyond the biases and hire an individual who is RIGHT for the organization, both in skill set and personality. Organizational Development experts, Kim Cameron and Robert Quinn narrowed down the different cultures into four categories, here is a brief definition of each.
Number 1, The Clan Culture is where the employees are closely knit, and like a family. There is a great amount of loyalty to the organization. I believe that Starbucks is an example of this type of culture.
Number 2, The Adhocracy Culture is where the employees have an entrepreneurial spirit, and are risk-takers. I believe that Google is an example of this type of culture.
Number 3, The Market Culture is competitive and focused on results. I believe that Fidelity is an example of this type of culture.
Number 4, The Hierarchal Culture is formal and procedure based. I believe that Price Waterhouse Coopers is an example of this type of culture.
When you are recruiting and hiring for the particular culture that you work in, it is important to do your very best to bring on board folks who are in alignment with the respective culture. To help you do this, you would conduct a Culture Audit.
It sounds more of a task than it actually is, and it will definitely be worth your time. The questions that you would need to answer are related to how things are done at your organization, and what is the environment like. Here are some sample questions -
Number 1: What is the communication style of your organization? Is the communication style top-down i.e. one-way, or is it more a conversation?
Number 2: How are decisions made? Again, are the decisions made at the top, and only at the top, or are decisions made from a consensus?
Number 3: How are the employees treated? Are there expectations on how employees are to behave day to day?
Number 4: What is the approach of getting work done? Is there a lot of team work and group collaboration or perhaps individual contribution?
Number 5: How freely is the money spent? Is the purse open or the purse strings pulled tightly?
Number 6: What is the tolerance for risk? Would you say that the key decision makers are risk takers or risk adverse?
Number 7: How is customer service done? What kind of relationships are developed with customers? Are they long-standing relationships, and perhaps these customers would be considered friends of the organization, or are they one-time surface deep type of relationships?
Number 8: As I mentioned before, what is the vision, and what are the values of the organization? What is important, and is it stated and or reinforced?
Number 9: What structures are in place? When I say structures, I am referring to three different types – physical, technological, and procedural.
Number 10: What rewards system does your organization have in place? And contrary, what disciplinary system does your organization have in place?
Number 11: What is your reputation? What are your customers and employees saying about your organization as an employer?
And finally, Number 12: What countries does your organization operate in? This is a very big topic as cultural differences are huge, and so it is important that you take that into consideration.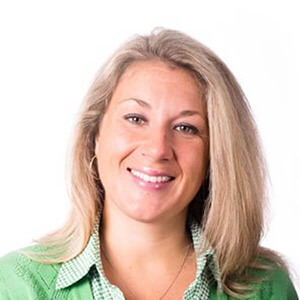 Instructor:
Hayley Buonopane
With nearly two decades in the Human Resources field, Hayley is a subject matter expert with a specialty in workplace planning and development, employee relations, organizational development, and talent acquisition....
Hayley's Full Bio
HR Courses
Human Resources Training Programs
Self-paced HR Courses
The following HR courses are self-paced (asynchronous), and qualify for both SHRM and HRCI recertification credits. These courses are included in the HR Recertification Subscription.