Course: HR Strategic Planning
Module: Understanding the Organization
Lesson Type: Video
Lesson Duration: 2:00
Lesson Content
Now let's talk about developing a vision. This term has often been used interchangeably with mission but they are actually different. The vision is looking into the future and giving perspective on where the organization is heading, it's based on the organization's long-term goals. Two examples of vision statements.
Number 1 is from Boeing who in 1950 created a vision that stated, 'Become the dominant player in commercial aircraft and bring the world into the jet age.'
And Number 2, Stanford University who in the 1940's created a vision that stated, 'Become the Harvard of the West'
I think it is safe to say that both of these visions came true!
Meanwhile, Boeing's mission is 'Facilitate the partnership of the International Association of Machinists and Aerospace workers and The Boeing Company in order to provide innovative solutions that improve the Health and Safety, Quality, Productivity and Employee Development in the workplace.'
And as for Stanford's mission, each school within Stanford has its own mission, however, for the purpose of this example I will share with you Stanford School of Medicine's mission, 'Our unrivaled atmosphere of interdisciplinary exploration and collaboration has produced many of the innovations that sparked a biomedical revolution: MRIs, gene splicing, and stem cell medicine were all born on the Stanford Medicine campus. Today, that same atmosphere, amplified by the astounding intellectual and technological capital that surrounds us in Silicon Valley, gives us an unprecedented opportunity to advance human health.'
See the difference between the mission, conveying purpose and how a vision is meant to be a guiding aspiration associated to the future of the organization? It is meant to be the picture your leadership envisions for the company. The vision should inspire you and your team.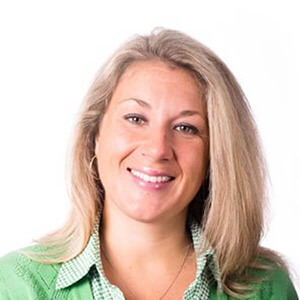 Instructor:
Hayley Buonopane
With nearly two decades in the Human Resources field, Hayley is a subject matter expert with a specialty in workplace planning and development, employee relations, organizational development, and talent acquisition....
Hayley's Full Bio
HR Courses
Human Resources Training Programs
Self-paced HR Courses
The following HR courses are self-paced (asynchronous), and qualify for both SHRM and HRCI recertification credits. These courses are included in the HR Recertification Subscription.