Lesson:
Competitive Environment
Lesson Content
So now let's narrow the picture down a little and look at the competitive environment. I want to introduce Michael Porters 5 Force Model, as this model is good to reference when you are thinking about and reviewing the 5 parts of the competitive environment.
Customers
Competing organizations
New organizations in the market
Substitutes
Suppliers
Let's think about customers, who are they and what do they want? It is likely that not all of them want the same thing, and it's imperative that you know their needs and meet them. Keep this in mind, one-size does not fit all! Your organization cannot be all things to all people…it's important to identify the most appropriate market for your product and service.
Moving onto your competitors, who are they? The answer may seem obvious but it is a little more complex than you may think. Here's an example, for decades Toys R Us thought their competitors were other large toy focused stores such as FAO Schwarz & KB Toys, however, the opening of Target changed that and now Target has a giant presence, which includes the selling of toys, thus the number of competitors within the toy industry grew significantly over the past decade.
And this example is a nice segue to our next force, new organizations entering the marketplace that cannot be ignored. It is likely that the new kid on the block brings something different that they will spotlight and the shine will get the public's attention. New organizations can be a game changer in your industry. Take Amazon for instance.
Finally, I will talk about Substitutes and Suppliers. So not only do you have to consider direct and indirect competition but you also need to consider organizations that compete by providing a substitute of the product or service that your company offers. Think about the telephone industry for a moment, I have not had a landline for some time because I have my cell phone, which includes features and applications in addition to the traditional use of a phone. Everything from FaceTime, to music, to news and beyond is available through my cellphone.
In terms of Suppliers, as organizations rarely create their products themselves, take a look at your suppliers; have there been any changes? For example, has the cost of their parts or services to your organization changed? It is quite likely that your suppliers will in fact make changes to their product over time, subtle changes more than significant changes, and or they will increase the cost. These are considerations as both will affect your business. Before we move onto the next section, I am going to talk about how you, as the HR professional, should also consider labor changes.
By this I mean the demographics of the work-force. Would you consider your work force predominately young, more mature, or perhaps both? If predominately young then perhaps the organization needs to invest in benefits that will help retain them. If your organization's demographic as it relates to age is on the mature end, then perhaps you look at your pension or 401k plan, and make sure that it is attractive. You may not have a set mandatory retirement age, however, this should be considered.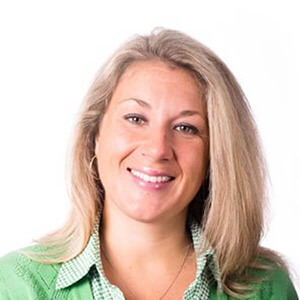 Instructor:
Hayley Buonopane
With nearly two decades in the Human Resources field, Hayley is a subject matter expert with a specialty in workplace planning and development, employee relations, organizational development, and talent acquisition....
Hayley's Full Bio