Lesson:
Internal Analysis
Lesson Content
We have talked about what an external analysis looks like, now let's talk about an internal analysis.
Much like people, organizations have strengths and weaknesses, and it is important that you identify what these are as you move forward with developing a strategic plan. To begin, think of your organizations core capabilities.
To help you, answer this question 'what drives your customers to buy your product or service verses your competitors?' .If your organization offers a service, perhaps the answer is related to the process that's used, or the technology, or in fact the people. All three help differentiate you to your competitors. And I will touch upon people a little further, as let's face it, the people have the power to make or break an organization, and are key to maintaining a competitive advantage. So how do your people maintain this? I'll offer a few suggestions –
Number 1, They must be valuable. That is a simple statement, I know, but are your employees adding value or are they just doing enough to get by? It is critical that your employees improve the efficiency and or the effectiveness of your organization. Take for example, Nordstrom; Nordstrom is known to empower and motivate their employees to think creatively. What does this do? This brings fresh new ideas which adds value and helps the organization stay competitive.
Number 2, They must be one-of-a-kind. Now I realize that not every employee is going to stand-out but it is important that you hire the best and brightest in the industry. Do what you need to do to hire A players, as an individual who has strived for the best in the past will continue to strive for the best for you. And this is linked to my next suggestion.
Number 3, They must be hard to imitate. If you aware that you have the best and brightest, you should also be aware that you need to KEEP the best and brightest. One way of doing so is by offering trainings and continual education and development opportunities. Some organizations will not invest in this, but it will definitely make a difference if you do.
Number 4, They must be organized. And by this, I mean you must track your employees closely in terms of their talent and skill-set, as at a moment's notice you may need one (or more) of them to take on a critical project.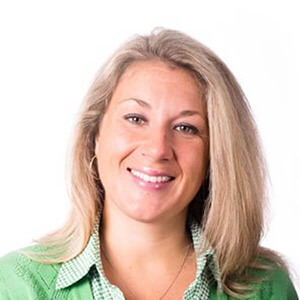 Instructor:
Hayley Buonopane
With nearly two decades in the Human Resources field, Hayley is a subject matter expert with a specialty in workplace planning and development, employee relations, organizational development, and talent acquisition....
Hayley's Full Bio
HR Courses
Human Resources Training Programs
Self-paced HR Courses
The following HR courses are self-paced (asynchronous), and qualify for both SHRM and HRCI recertification credits. These courses are included in the HR Recertification Subscription.