Lesson Content
You have spent a lot of time conducting external and internal analysis, and have become familiar with the organization's strengths, weaknesses, opportunities, and threats. Bravo to you! You are officially half-way done. So now what?
Well, you now have to implement the strategic plan; it will not be you alone but from the People side of things, you're it! You have spent a significant amount of time putting this plan together, so I'm comfortable thinking that you know it from back to front. You should not only know it but you should also be able to speak it; as the HR person, people will come to you for answers.
I want to stop for a second to say that an organization will typically never fail at formulating a strategy, however, if not followed and nurtured, will fail during implementation. In fact, McKinsey and Company did some research and found that 70% of strategies fail if their implementation was not handled correctly. So why the fail? Here are three biggest reasons.
The first is that the company's initiatives do not align with the strategy, the second is that the company's processes do not align with the strategy, and thethird, arguably the biggest reason for failure, is that the stakeholders fail to engage with the employees.
This is a big no-no. So is there a way to ensure that the plan actually gets implemented? Yes, by following these "to dos".
Number 1, use a cross-functional team (representatives from each of the departments) to ensure a collaborative approach has been established.
Number 2, do your best to make sure the plan is realistic, and get buy-in from the other people who are on the planning team.
Number 3, take small bites at one time, i.e. the plan is likely to fail if you try to do too much at once.
Number 4, be clear and concise on who is doing what and set deadlines to be met.
Number 5, be sure to document in detail the first 90 days of the implementation of the plan, and add in regular status checks.
Number 6, align the strategic plan's actions with job descriptions and performance reviews.
Number 7, be clear to everyone involved that their respective action items will be regularly reviewed. This will encourage them to actually complete the terms.
Number 8, remember to distribute the plan as transparency is imperative. Also, encourage employee input.
Number 9, ideally identify one internal person who has the ultimate responsibility of the plan. This may or may not be you.
Number 10, get leadership's buy-in. This is critical!
Number 11, do regular checks to verify that everyone is doing their assigned tasks.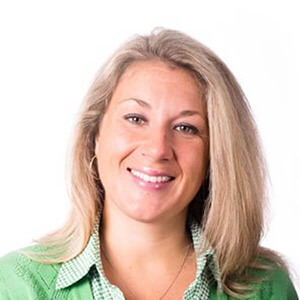 Instructor:
Hayley Buonopane
With nearly two decades in the Human Resources field, Hayley is a subject matter expert with a specialty in workplace planning and development, employee relations, organizational development, and talent acquisition....
Hayley's Full Bio
HR Courses
Human Resources Training Programs
Self-paced HR Courses
The following HR courses are self-paced (asynchronous), and qualify for both SHRM and HRCI recertification credits. These courses are included in the HR Recertification Subscription.