Lesson:
Communicate, Engage & Align
Lesson Content
Before I move into the next section, I want to talk to you about the following three words and their importance during the time that you are developing a strategic plan. Communicate, Engage, Align.
As you are developing your plan it is imperative that you communicate to your organization. You want to share with them that you are developing a strategic plan, what the reasons are for doing so, and what impact the plan will have.
Remember, it is better to be transparent or else the employees will start to speculate and that never ends well. Also, it is important to get the leadership's buy-in before rolling out the strategic plan. Show how it connects with the plan of the business. And for your other stakeholders, be sure to give each written objectives for each person and department to implement.
Another imperative action that you must take is to engage with everyone who is a part of developing the strategic plan, i.e. you could conduct a focus group, administrator a survey, or host a town hall meeting. It really depends on the size and culture of the organization that you work in. Do what feels right for the environment that you are in, which leads us to the last word, Align.
Make sure that the goals are aligned with the overall strategic plan, thus, review each goal for each department, set priorities, set realistic expectations, and finally, make changes when necessary.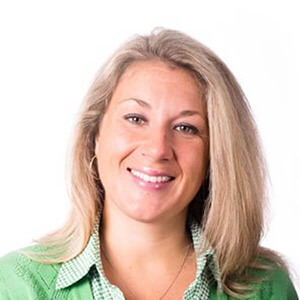 Instructor:
Hayley Buonopane
With nearly two decades in the Human Resources field, Hayley is a subject matter expert with a specialty in workplace planning and development, employee relations, organizational development, and talent acquisition....
Hayley's Full Bio
HR Courses
Human Resources Training Programs
Self-paced HR Courses
The following HR courses are self-paced (asynchronous), and qualify for both SHRM and HRCI recertification credits. These courses are included in the HR Recertification Subscription.