Lesson:
Evaluating the Plan
Lesson Content
Congratulations! You have formulated and implemented a strategic plan. This is a big undertaking for sure! Now it is time to monitor and evaluate. To summarize very briefly what that means, here are three questions that you will need to answer:
Number 1, What was planned and what was actually accomplished?
Number 2, What were the challenges?
Number 3, What are the recommendations?
Allow me to throw this term out, Strategic Monitoring System. What is that? Sounds fancy I know. Really though it simply means a coordinated approach that will keep you on track to…
monitor the process in regular intervals;
observe and record activities that are taking place;
and regularly give back feedback on the status of the project.
Having a system in place will help you keep on track. It spotlights the correlation between the written plan and the day-to-day operations, and it highlights any situation that is in need of corrective action.
Questions that you should be able to answer when using a coordinated approach are –
Number 1, have there been any external changes that have negatively affected the strategic plan?
Number 2, have the organizations' competitors made any significant changes that you should be aware of?
Number 3, have there been any changes to the industry that may affect business?
Number 4, are there any new opportunities or threats that have come from an external change?
Number 5, does there need to be any changes made to the strategic plan? Remember it is ok to deviate from the plan if it will be beneficial to the organization.
You should summarize the answers and share them with the organization's leadership. My suggestion is once per month. You always want to be transparent and openly communicate so everyone is on the same page. You should also share your recommendations on changes, and list out any action needed by leadership.
If there are changes to be made, i.e. you deviate from the plan some, it is best that you document why this occurring. You should answer the following questions:
Number 1, What is causing the change?
Number 2, Why should the changes be made?
Number 3, When making a change, you need to also change the goals, objectives, responsibilities, and timelines.
And finally, a little advice. Always keep old copies of the plan!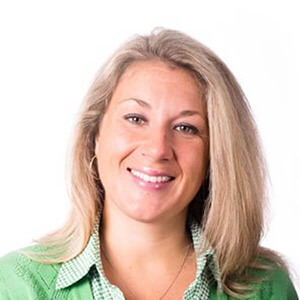 Instructor:
Hayley Buonopane
With nearly two decades in the Human Resources field, Hayley is a subject matter expert with a specialty in workplace planning and development, employee relations, organizational development, and talent acquisition....
Hayley's Full Bio
HR Courses
Human Resources Training Programs
Self-paced HR Courses
The following HR courses are self-paced (asynchronous), and qualify for both SHRM and HRCI recertification credits. These courses are included in the HR Recertification Subscription.