Lesson:
Introduction to Cybersecurity
Lesson Content
Despite the role that it plays in our daily lives, the internet is still a young system and we have a long way to go before it is as safe as it needs to be. With all of that said, the good guys can do a lot to improve security and confidence that they can operate safely online.
The first key principle to keep in mind is that there is no such thing as 100% security online. Security is a spectrum of risk vs. reward and cost vs. benefit. There's always something you could do to improve your odds and reduce the opportunities an attacker might have.
Those choices usually come at a cost. Sometimes that's a financial cost, but usually the cost is convenience. The easiest solutions are usually the least safe, and the most complex solutions are often a hassle. As your understanding of cybersecurity practices improves, you will learn how to recognize which steps are worth taking, and which are not going to be worthwhile.
Sadly, there is no "one size fits all" approach to cybersecurity. I wish there was one app or security package I could recommend however there just isn't such a solution out there. The fact of the matter is that everyday, people have to make lots of choices that affect their security. My role as instructor of this course is to give you the knowledge required to make informed choices.
We will take a holistic approach covering the human and technical sides of security. Technology can be intimidating and is often presented as being far more complicated than it really is. At the end of the day, these are tools that are meant to improve the lives of people. Once you've completed the course, you will be better prepared to protect yourself and your organization.
This course will provide you with the conceptual background necessary to partner with your IT department and management to protect the data you control. My goal is to empower HR professionals to make the best cybersecurity decisions possible, both on a personal and professional level.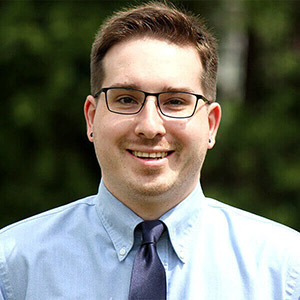 Instructor:
Michael Wilson
Michael Wilson works with small businesses to build and protect their brands online. He is an IT Generalist whose primary services include: Web Design & Development, Cybersecurity Consulting & Training,...
Michael's Full Bio
HR Courses
Human Resources Training Programs
Self-paced HR Courses
The following HR courses are self-paced (asynchronous), and qualify for both SHRM and HRCI recertification credits. These courses are included in the HR Recertification Subscription.