Lesson Content
As I mentioned in my introductory remarks, HR is a greater than average target for cyber-attack. HR departments have access to a lot of sensitive data, and that will be desirable to those inside and outside of the company who are looking to do damage or profit in some way.
The way that organizations monitor and police device activity is still ineffective and difficult for both management and IT. As an HR professional, you are in a unique position to try and bridge those worlds. Try to understand the limits of what is possible from a technical perspective and what is appropriate on a human level for all of the staff affected by tech policy decisions in the workplace. The role technology plays in our lives is growing daily, and it is going to continue to be a challenge to find ways to protect yourself and your organization.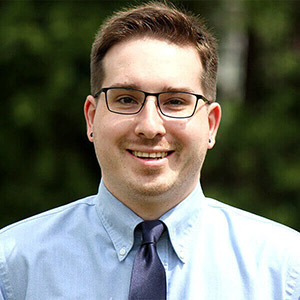 Instructor:
Michael Wilson
Michael Wilson works with small businesses to build and protect their brands online. He is an IT Generalist whose primary services include: Web Design & Development, Cybersecurity Consulting & Training,...
Michael's Full Bio
HR Courses
Human Resources Training Programs
Self-paced HR Courses
The following HR courses are self-paced (asynchronous), and qualify for both SHRM and HRCI recertification credits. These courses are included in the HR Recertification Subscription.