Lesson Content
Data loss is a broad term which covers any incidents where data is destroyed, no longer accessible, and stolen or leaked to the public.
On an individual level, data loss could be as simple as losing a thumb drive that had your upcoming work presentation files saved on it. It could also mean losing your iTunes password, and no longer being able to log into the right email account to reset it, causing you to get locked out of the music you purchased over many years. On a corporate level, a common example of a data loss incident would be a disgruntled employee attempting to remove proprietary files from the building. That person may try and sell the data online, or leak it to a journalist in the hopes of damaging the institution.
Regardless of how it occurs, the loss of data can be quite costly to a business, and devastating to individuals. For many people and businesses, their data is more valuable to an attacker than anything else. There was once a time when attackers would steal hardware like laptops or computers in the hopes of breaking them down and selling the parts. Now, the data contained on the devices or the access that those devices provide to data is typically more desirable.
In this section I'm going to cover some emerging threats that are quite scary for both individuals and organizations, along with best practices to reduce the likelihood of a data breach and to backup and protect your data.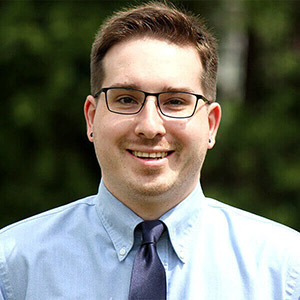 Instructor:
Michael Wilson
Michael Wilson works with small businesses to build and protect their brands online. He is an IT Generalist whose primary services include: Web Design & Development, Cybersecurity Consulting & Training,...
Michael's Full Bio
HR Courses
Human Resources Training Programs
Self-paced HR Courses
The following HR courses are self-paced (asynchronous), and qualify for both SHRM and HRCI recertification credits. These courses are included in the HR Recertification Subscription.