Lesson:
Two Factor Authentication
Lesson Content
Two Factor Authentication, sometimes labeled as 2FA or MFA for multi-factor authentication has emerged as probably the single most important security tool you can enable to protect yourself online. A growing number of apps and services offer Two Factor Authentication to their users, but most people either don't know what it is, or perceive it as an added hassle and opt not to take advantage of the feature.
Two factor is the requirement of more than one form of proof that you are the account holder. And there are a lot of different ways to proving who you claim to be.
There are forms of knowledge. These would be things like a password, pin, or the answer to a security question.
There are forms of possession, objects you have. Examples of authentication by possession include things like magnetic swipes cards or an RFID chip on an employee ID badge, even a physical key on your keychain to access your home or office.
There are also inherence traits which are typically some form of biometric. Fingerprint, voice recognition and iris scans are all common examples.
Most commonly for consumer apps and services, Two Factor Authentication involves adding an additional step to the typical username and password form. When the app or service detects that a user is attempting to log in from an unrecognized device, it will force the user to enter the second authentication factor, typically a code either sent via SMS text message to the owner's phone, or created via an app on their smartphone.
The second factor is only requested when logging in from a new device or following an update from the service. This means that you aren't hassled with entering a special code at every login. However, it is enough to protect you from an attacker attempting to access your account from the other side of the world or through any unrecognized device. Even if they compromise your password, they will not be able to enter the account unless they also have access to your phone.
Two Factor Authentication should be enabled for any service you use which offers the feature. Your password manager, email, social media, banking, and any workplace applications are safer with Two Factor Authentication.
I highly suggest looking at twofactorauth.org because it is a great resource for finding out which services and sites offer the feature along with links to their help documentation to walk you through configuration.
This additional security layer has been rising in popularity and support as smartphone ownership has reached critical mass. Now, companies and developers assume that every adult has a smartphone and is capable of using these tools. It also means that your smartphone is more important than ever and there is more risk to having it lost, stolen, or compromised in any way.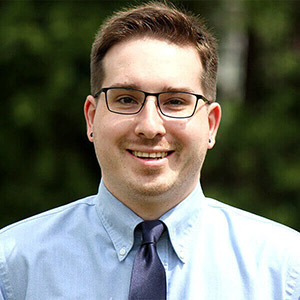 Instructor:
Michael Wilson
Michael Wilson works with small businesses to build and protect their brands online. He is an IT Generalist whose primary services include: Web Design & Development, Cybersecurity Consulting & Training,...
Michael's Full Bio
HR Courses
Human Resources Training Programs
Self-paced HR Courses
The following HR courses are self-paced (asynchronous), and qualify for both SHRM and HRCI recertification credits. These courses are included in the HR Recertification Subscription.