Lesson Content
It is my sincere hope that you are walking away from this course feeling empowered to do more in your personal and professional life to stay safe. The ball is now in your court, so decide what you can do to take some of the best practices offered through the course and implement at home and at work. As I have said throughout, security is a spectrum, and only you can determine your risk profile and how best to address those concerns.
I tried to develop this course to stand the test of time, which isn't very long in the technology world. I can promise you that things will change quickly and the safest people are those who are paying attention and are flexible enough to adapt. The key is always to understand the why. Why does IT want your device to lock? Or why is Facebook pushing you to have a recovery phone number on your account? Don't ignore or accept any security layer without really understanding why that measure is in place. If you decide to always understand the why, then you will be able to make informed decisions about your security.
Thank you so much for taking this course and I wish you the best of luck as you continue to pursue a career in Human Resources management.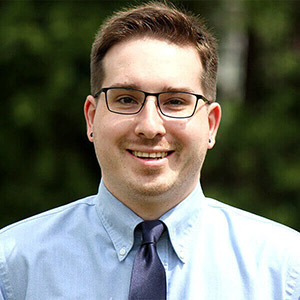 Instructor:
Michael Wilson
Michael Wilson works with small businesses to build and protect their brands online. He is an IT Generalist whose primary services include: Web Design & Development, Cybersecurity Consulting & Training,...
Michael's Full Bio
HR Courses
Human Resources Training Programs
Self-paced HR Courses
The following HR courses are self-paced (asynchronous), and qualify for both SHRM and HRCI recertification credits. These courses are included in the HR Recertification Subscription.