Lesson Content
Before we get to what strong passwords look like, it is important to understand how passwords get breached in the first place. How do attackers figure out your password? There are generally two types of potential attackers, and each follows a different strategy.
Attacker number one knows you. It might be a family member such as a spouse or child, or it could be someone in your office. This kind of attacker is someone who will try to guess your password based on what they know about you. They might try your children's names and birthdate combinations, pets' names, your favorite vacation spot, etc. This kind of guessing based on known information is a form of social engineering attack. I was told about one HR professional whose office was broken into by an employee they knew for the purpose of gaining access to another employee's personal data. These things happen, and though unpleasant to consider, we have to think about how to defend our data against people we are close to.
Attacker number two knows nothing about you. They're not going to attempt to play the game that attacker number one did. Attacker two is going to use software to try millions of possible combinations to randomly stumble on your password. This attacker is going to do the same thing to thousands or millions of other accounts, so they are looking to break the weakest of passwords. This attacker's software will combine words from the dictionary, names, numbers, and other common bits of info that people tend to include in passwords to make them feel personal and easy to remember.
The kinds of passwords people typically use are designed to work for them, and to be easy to remember. In order to be easy to remember, they use references which are personal and unfortunately, weak to both forms of attacks I have just covered.
The first rule for cybersecurity of accounts is that every account in your life must have a unique password. Absolutely never use the same password twice because that is one of the easiest ways to fall victim to the domino effect I mentioned earlier.
A strong password strategy is a combination of a highly complex password, and a way to remember or retrieve that information. A weak, easy to remember password is easy for an attacker to break, and a complicated password you can't remember won't do you any good either. I will cover some tools for securing and storing passwords in the next section, but for now let's talk about what makes a strong password.
The first thing to consider when crafting a password is that you want to take advantage of all of the options a given site, service, or form will allow. Common options include upper and lowercase letters, numbers, and symbols. The strongest possible password for a given service will include the use of all of those options while being the maximum allowed length.
With that in mind, it's advisable to use a password generator because the best result is made up of random characters. If you want to protect against attacker number one's tactic, the best way is to take knowledge out of the equation. Random characters are also a very good defense against attacker two who is targeting references, words, and phrases commonly used by people.
The ideal way to think about passwords is thinking of them the way that you do physical keys. You don't really know anything about the specifics of the shape of your key. You don't know exactly what size of each ridge is, or where each peak is located relative to the next. You just reach for your key ring, and put it into the lock. A collection of unique, strong passwords properly secured in a password manager achieves the same effect.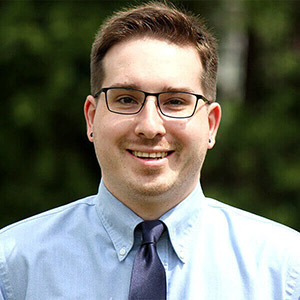 Instructor:
Michael Wilson
Michael Wilson works with small businesses to build and protect their brands online. He is an IT Generalist whose primary services include: Web Design & Development, Cybersecurity Consulting & Training,...
Michael's Full Bio
HR Courses
Human Resources Training Programs
Self-paced HR Courses
The following HR courses are self-paced (asynchronous), and qualify for both SHRM and HRCI recertification credits. These courses are included in the HR Recertification Subscription.