Lesson:
HR's Cybersecurity Risks
Lesson Content
Hello and welcome to Cybersecurity for HR Professionals. My name is Michael Wilson, and I'm excited to deliver this course because HR is in a unique position of need. In my experience, the HR department often has the greatest risk profile within an organization, yet lack the support and training they need to stay safe.
HR is responsible for employee records, aware of legal actions taking place, and they correspond with management about company and employee issues.
A mistake made in the HR department is likely more costly than a mistake made by employees in other departments. Simply put, an attacker has more to gain by breaching the HR department than they would by targeting most other employees within the organization.
Despite being such a desirable target, HR data and staff are typically not given adequate protection within their organizations. Preventing a data-loss incident begins with properly supporting the people you want to see succeed.
HR professionals need the knowledge and skills to understand what security measures are already in place, and what else they may need to do to in order to protect themselves and their organizations. This course will speak specifically to the challenges faced in HR while offering a common sense foundation for IT and cybersecurity principles. Use the information as a guide. Always check with your IT department before implementing any changes to ensure it aligns with their directives.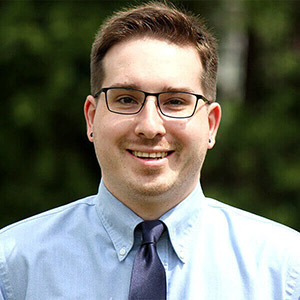 Instructor:
Michael Wilson
Michael Wilson works with small businesses to build and protect their brands online. He is an IT Generalist whose primary services include: Web Design & Development, Cybersecurity Consulting & Training,...
Michael's Full Bio
HR Courses
Human Resources Training Programs
Self-paced HR Courses
The following HR courses are self-paced (asynchronous), and qualify for both SHRM and HRCI recertification credits. These courses are included in the HR Recertification Subscription.