Lesson:
What is Change Management?
Lesson Content
So what is Change Management? There are numerous ways to describe Change Management, most definitions seem to be somewhat complicated and would probably leave a person asking 'so what does that really mean?'
To simplify, think of it like a coordinated plan that takes a situation from A to B – a structured and measured plan that changes the old state to the new state, and will occur at the right time and will be led by the right people.
Also, Change Management relates to the people side of Change, whereas project management relates to the technical side of Change. Both are of equal importance and one would not be successful without the other. They are similar in that they both take a planned approach to implement, tackle, and maintain a change.
For quick reference think, project management ensures that the change is developed, designed, and delivered effectively. Whereas change management ensures that the people that the change will affect will embrace, adopt, and utilize it. In some cases, you may be both project manager and change manager, depending on the resources that you have.
When you, the HR professional or your senior leadership team realizes that a change needs to occur, it's important to figure out at what level and what type of change it is. I'll talk a little about each type and give examples to provide clarity in the next lesson.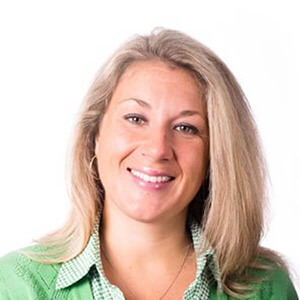 Instructor:
Hayley Buonopane
With nearly two decades in the Human Resources field, Hayley is a subject matter expert with a specialty in workplace planning and development, employee relations, organizational development, and talent acquisition....
Hayley's Full Bio