Lesson:
Communication Plan
Lesson Content
Having a plan of action is never really a bad idea, would you agree? Whether it be relating to a personal or professional decision, having a plan can only help you as you move forward. As it relates to Change Management, having a communication plan is imperative. The plan itself takes a while to create as frankly, there are multiple things that you need to consider. So grab a marker and start scribbling ideas down on a white board – or simply a pen and notebook would work just fine! Slowly but surely, your ideas will morph into actionable items, and before you know it, the big picture will start to emerge.
Before you start to develop a communication plan, you must know what the guiding principles, objectives, and the risks are of the change initiative. These should have been spoken about at length with the leadership team and other key parties who are involved in the process, and everyone should be in agreement. Also, each of these should be documented and given to the respective parties. A communication plan can be as detailed or as simple as you like, as long as it provides the What, the When, the Who, and the How.
Here is a visual of a basic communication plan. I have filled in the chart with a couple of examples to give you an idea of what yours may look like. So for the first example, the What is weekly meeting to discuss progress, the When is every Friday at 9 am, the Who is the Change Management team, and the How is in-person or via conference dial-in.
And then for the second example, the What is company luncheon to update employees on progress, the When is the last Friday in each month, the Who is all employees, and the How is hosted by selected members of the Change Management team. This probably will include you, but I recommend it also includes someone in a leadership role. It is important that the employees see and hear the team's investment in the initiative.
And one last point to make as it relates to communication when you are hosting meetings, luncheons and so forth, remember, that conversation is OK. If people are asking questions and conversating with you and others, this is a good thing. It shows that they are engaged!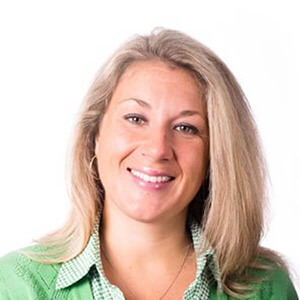 Instructor:
Hayley Buonopane
With nearly two decades in the Human Resources field, Hayley is a subject matter expert with a specialty in workplace planning and development, employee relations, organizational development, and talent acquisition....
Hayley's Full Bio