Lesson:
Dealing with Resistance
Lesson Content
Before I list out ways to handle resistance to change, I want to state one thing that I've learned over the course of my career, actually over the course of my life, you cannot and will not make EVERYONE happy. That is another guarantee! So with that said, and knowing that yes, we need buy-in from the majority, including those who I've mentioned before, the stakeholders, let's talk about the ways that resistance can be handled.
My first recommendation on how to handle resistance, is to actively listen while people vent. You may find that some people just need a sounding board to help diffuse their angst. Others may need you to engage with them, and explain the change, and how they will get affected by it. You can meet with people one-on-one, in a town hall setting, or in small focus groups…you know your people and the culture of the organization, you will know what the best type of setting would be. Regardless, you want these meetings to be valuable.
My second recommendation on how to handle resistance, is to look for trends. Is there one area that people seem to be really struggling with? If so, take the opportunity to look at the respective area and try to view it from the people's point of view. It's crucial as a Human Resources professional that you try and connect with the population you support because remember, you are an employee of the same organization as the employees who you support, so you yourself will be affected by the change.
My third recommendation on how to handle resistance relates to the ancient proverb 'silence is golden', however, when talking about best practices for the Change Management process, silent is NOT golden. You have to consistently and frequently communicate with the employees and stakeholders on how the change initiative is progressing.
Remember, when you communicate be transparent, honest and specific. When rolling out a change initiative, people want to know details and will likely ask you an abundance of questions. Be prepared with answers. If you are not specific, and perhaps are ambiguous, this will create angst and uncertainty, and worse of all, people will start making assumptions and well, you and I both know what happens when someone assumes.
I have seen it before, the steps of a change initiative were not clearly outlined and so a small grouping of people took it upon themselves to determine what the outline should be, and started to share it with others in the office. To say that my door was revolving is an understatement, I had many people shadow my doorway with conflicting ideas of how the change initiative was going to proceed. This could have been totally avoided if the steps were laid out with transparency and detail.
Oh and one last thought on this, change is disruptive, so it is crucial that you acknowledge that. And remember, although its disruptive, it will not always be, and it is for the greater good.
My fourth and final recommendation on how to handle resistance is to be malleable. You and I both know that as Human Resource professionals we need to bend and be flexible. It's easier to see things in black and white, however, a lot of situations that arise, are in grey. So with that said, when faced with resistance and concerns from the people who we support, we must try to keep an open mind and try to bend in places, where possible. I am certainly not making the recommendation of deviating from the Change plan, as there is a big difference between bending and breaking, however, it's ok if you make small tweaks as you go.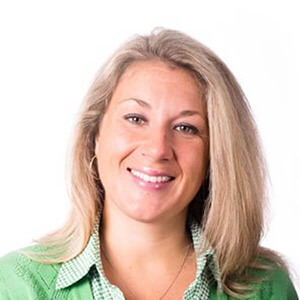 Instructor:
Hayley Buonopane
With nearly two decades in the Human Resources field, Hayley is a subject matter expert with a specialty in workplace planning and development, employee relations, organizational development, and talent acquisition....
Hayley's Full Bio