Lesson:
Communication Style
Lesson Content
As you communicate the change, along with others who will communicate the change, it is important to understand that you will have to adapt to various communication styles. The communication style that you will use will depend on your audience, so be aware of who you are speaking to and who you are speaking with. The audience may be in a group or it may be in a 1:1 meeting, but as employees hear about the change they will expect you to be there to answer questions. In my experience, I have used and been witness to various communication styles, and I will provide you with information on each.
The first is the directive style, this style is clear and concise, and will provide the facts of what is to come with the Change. An example for the best audience of this type of style, in my own experience, is to use it with members of the leadership group. Remember, these folks are the face of the company so they want to know the facts of what progress has been made. As an example of someone in the public eye who has a directive style, US Businesswoman and TV Personality, Martha Stewart, jumps to mind.
The second communication style is what I like to think of as an interpreter, this style breaks down the information into more granular points and allows for more of a common, perhaps even relaxed, way of talking to employees about what is to come. As an example of someone in the public eye who uses this type of communication, is Virgin Airways Founder and CEO, Richard Branson.
From my own experience, I have used this style when talking to Managers and Team Leads because it is these folks who will essentially serve as the first line of offense as it relates to questions being asked and concerns being shed. They need detail so they in turn can communicate that. If they do not get detail, then their message to their employees will be wishy-washy which will lead to ambiguity, which is not a state we want the employees to be in.
The third communication style is based on nurturing, essentially you will be taking the role of someone who is helping the employees cope with what is to come. An example of this, again from my own experience, is that I have used this style to talk to the general population of the employee base. As an example of someone in the public eye who has this type of communication style is Hollywood Actress, Julia Roberts.
As Human Resources professionals, I can say with almost certainty that you would agree, that a significant part of our job is to be that of a nurturer and we are often utilized as problem solvers. However, we must ensure we tap into the directive style when appropriate.
The final communication style is that of a coach. It is also our job to encourage support for the change, and be a consistent cheerleader for what is to come. I have used this style with every level of employee, ranging from entry-mid-executive. After-all, we are all human and from time-to-time need encouragement.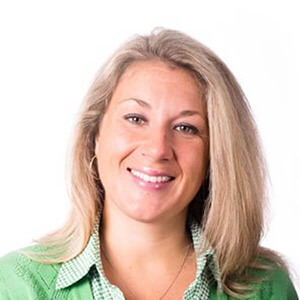 Instructor:
Hayley Buonopane
With nearly two decades in the Human Resources field, Hayley is a subject matter expert with a specialty in workplace planning and development, employee relations, organizational development, and talent acquisition....
Hayley's Full Bio
HR Courses
Human Resources Training Programs
Self-paced HR Courses
The following HR courses are self-paced (asynchronous), and qualify for both SHRM and HRCI recertification credits. These courses are included in the HR Recertification Subscription.