Lesson:
Pulse Checks and Corrective Action
Lesson Content
As I've mentioned before, communication is key when planning, facilitating, and committing to change. Once the change or changes have taken place, and remember these changes will be over a period of time, you will need to do pulse checks, and by this I mean check-ins with people to see what they think the benefits of the Change are, and also what they see as the obstacles.
It is important that you identify gaps and develop a thought-out and appropriate response. It is a great idea to develop and administer an anonymous survey, conduct focus groups, and/or offer suggestion boxes.
I think you will find that the employees, or at least a good amount of them, will think positively about the idea of completing the survey, attending a focus group, or adding an idea to the suggestion box as it gives them a voice, and as I have mentioned before, it is important to encourage the employees to communicate so they feel as though they are a part of the on-going change initiative. Here are a few examples of questions you may consider asking,
Number 1, how has the change directly impacted you? Number 2, what do you believe is working well? Number 3, what do you believe is not working well? And Number 4, in your opinion, what is the general reaction to the change?
From the feedback you collect, be proud of the successes – you deserve it, it's a hard and sometimes long process! But also tune into what is listed as obstacles and issues. And please don't despair, think of it as a learning opportunity. When reading the information that you have collected, it is important to realize that some of the suggestions simply will not be realistic and/or doable.
Remember what I've said before, you will not be able to make everyone happy. However, from this information you may find trends and suggestions that strike you as something that you could move forward with. It is so important to take corrective actions, if necessary, as the goal is to do whatever you can to make continual improvements. And, also as an added bonus, this is another example of how you can show the employees that you are listening to them, and that you are also taking action.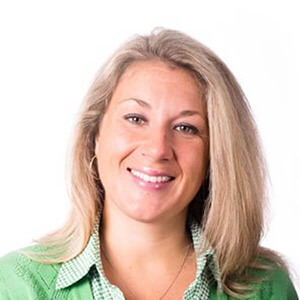 Instructor:
Hayley Buonopane
With nearly two decades in the Human Resources field, Hayley is a subject matter expert with a specialty in workplace planning and development, employee relations, organizational development, and talent acquisition....
Hayley's Full Bio
HR Courses
Human Resources Training Programs
Self-paced HR Courses
The following HR courses are self-paced (asynchronous), and qualify for both SHRM and HRCI recertification credits. These courses are included in the HR Recertification Subscription.