Lesson:
Champion of Change
Lesson Content
We have talked about the importance of buy-in from leadership, but what is equally as important is to have champions of change. You yourself should be, and will be considered, a champion of change, but you are one person and that is not enough.
Champions should be a select group of individuals who help to manage the inevitable uncertainty that change brings. These champions will fully understand the need for change, and will be able to articulate the reasons. Also, they will be excited for the change, and will openly endorse it.
Champions do not have to be members of the human resources or members of the leadership team, but do have to demonstrate leadership abilities as they promote the change. Consider these four points when talking to your selected group of champions.
Number 1, the champions must 'sell' not 'tell'. By this, I mean the champions shouldn't act as though they are in a position of authority, thus telling employees what is going to happen without regard for any questions or feedback.
The champions must take the time to subtly sell the change by talking about key points of why it is a good thing, and how the greater good will benefit from it. As I have mentioned before, be open to conversation verses just focused on communication, conversation is a two-way street and that is what you and the champions should be going for.
Number 2, the champions must be prepared to answer the question 'what is in it for me?' as it is human nature to want to know this. Behavioral Analyst and author, Dr. Aubrey Daniels said: "People don't resist change if the change provides immediate positive consequences to them." So with that in mind, know what the positive consequences are and point them out, I think you will find that people will are very receptive.
An example from an experience that I have had relates to the accounting department switching over to a better, multi-faceted, payroll system, a change that made people nervous because they were comfortable with the older system. One of the sales guys came to me worried that this new system was just too complicated to use, and did not understand the benefit. I pointed out that this new system was able to do many functions, one being the calculation and processing of commission payouts a lot quicker than in the past. I am sure you can imagine that this was news well received.
Number 3, the champions need to partner with the lead grape or grapes. Huh? You may be asking. Well as we all know there is a grapevine in every organization, an unofficial line of communication which is quite often powerful but does not often facilitate the truth. You have probably found, as I have, that there is one, or perhaps two or three people who are the most active in terms of sending messages through, so it is important that as a champion of change these people are identified and you work WITH them, by selling NOT telling, and influencing them to send positive messages.
Number 4, the champions need only to communicate what is necessary and what is manageable to digest. Think bite-size pieces of information verses chunks. The champions should focus on information relating to what is important NOW, and relative to the stage and/or step of the change initiative that is current. The champions should NOT talk about and share information relating to set (or potential) stages and/or steps for the future. This will only lead to spiraling down the rabbit hole, which will not lead to anything positive.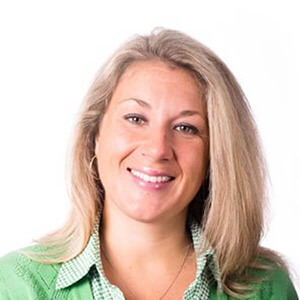 Instructor:
Hayley Buonopane
With nearly two decades in the Human Resources field, Hayley is a subject matter expert with a specialty in workplace planning and development, employee relations, organizational development, and talent acquisition....
Hayley's Full Bio
HR Courses
Human Resources Training Programs
Self-paced HR Courses
The following HR courses are self-paced (asynchronous), and qualify for both SHRM and HRCI recertification credits. These courses are included in the HR Recertification Subscription.