Lesson:
Permissible Deductions
Lesson Content
Now we're going to talk about permissible deductions from wages. This is an area that has, you know, some big questions, in terms of where the liability is. But I wanna caution you, it's an area that has a lot of variables. For instance, under federal law, the Fair Labor Standards Act generally deals with wages and it basically says that you can take deductions from wages for things like property damage or cash shortage or use of tools or required uniforms, but those deductions can't bring the wages that are being paid in a given work week below the minimum wage. And that is pretty straightforward, you can't under federal law.
The challenge is that all of the different states have chimed in as well, and all of them vary in terms of how they handle permissible wage deductions. So while you may have no issues under federal law, wherever your jurisdiction is, wherever you are dealing with the situation, you're going to have to check that state law to make sure it's permitted.
I'll give you a couple of examples. California. California is basically of the mind that you have to get prior written authorization from the employee and it's only for withholding certain specific items that are defined within the statute, within the law. So it narrows the list of when it's permissible and then it requires the employer to get the employee's written authorization before deductions are taken.
So for instance, if you had the cost of certain tools that were furnished by the employer and then taken away and you wanted to deduct that from the final paycheck, you couldn't do so unless you had a writing that stated the value of the tools that the employee had and the employee agreed to allow that type of deduction. So that's an example.
Another one might be New York. In New York, they have a rule that basically says that you can only make deductions if it's for the benefit of the employee. So it's like you loaned the employee money, and you're recouping that, well it was originally for the benefit of the employee, it wasn't to recover a business expense. It has to be either permitted by the law or you have to get written authorization so there's more flexibility. A written authorization is not required, unless it's permitted already by the law. And even with authorization, the deductions have a ceiling In that you can't deduct more than 10% of the gross wages for any particular pay period.
So, California and New York are two major states that I selected to be illustrative of the variables when you're dealing with deductions. And all of those variables are products of state law. The long and short of it is, you have to know what the rules are that apply, and the rules aren't going to be a consistent federal rule in this case. It's going to be state law that seeks to protect the employees from potential inappropriate or unjust deductions.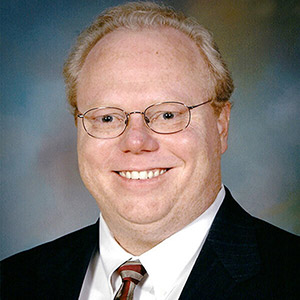 Instructor:
Mark Addington
Mark A. Addington, Esq. advises and advocates on behalf of businesses concerning Labor & Employment Law, Business Regulatory Compliance, Restrictive Covenants (Non-Competition, Non-Solicitation, and Confidentiality), Wage & Hour, Privacy, Technology,...
Mark's Full Bio
HR Courses
Human Resources Training Programs
Self-paced HR Courses
The following HR courses are self-paced (asynchronous), and qualify for both SHRM and HRCI recertification credits. These courses are included in the HR Recertification Subscription.