Lesson:
Discrimination Overview
Lesson Content
Discrimination takes many forms, there are many laws that apply to it and generally the predominate federal agency that deals with it is the Equal Employment Opportunity Commission.
So we're going to talk a lot about that. We're going to start with some statistics. Take a look at this. We're going to talk about the laws that are enforced by the Equal Employment Opportunity Commission. Title VII is the first one. Title VII deals with race, color, religion, sex and national origin discrimination. So each one of these five protected categories are governed by Title VII. Title VII was part of the Civil Rights Act of 1964 and has been amended to include other things like pregnancy discrimination, for instance. So there'll be other forms of discrimination in our Tile VII analysis but as it was originally crafted, these were the five protected areas.
We also have the ADA which is the Americans with Disabilities Act that deals with the disabilities. The ADEA which is the Age Discrimination and Employment Act. The Equal Pay Act, and then GINA, which is a relatively new area of discrimination dealing with genetic information. So these particular protected categories are all enforced in terms of the laws that enforce preventing discrimination. These types of discrimination are within the purview of the Equal Employment Opportunity Commission.
I wanna show you some statistics. Now this, we wanna look at sort of big picture first. And the reason that I wanted to highlight this is, if you see on the top, these are EEOC discrimination claims. And I have them numbered one, two, three, four, five. The numbers designate the most claims that are generated and currently, retaliation is the biggest charge that is brought before the EEOC. Second is race, third is sex, fourth is disability and fifth is age. And I kinda want to look at these now you kinda have a big picture. The reason I numbered them one through five is because those areas, if they're having the most complaints, are clearly the ones that we should focus the most on in terms of trying to create some measures for avoiding liability. It's not that the other protected categories, national origin, religion, color, equal pay or genetic discrimination aren't important. They are but there's relatively less occurrence of employees bringing charges of discrimination under this basis. So we'll talk about those as well. But I wanna focus a lot of our conversation on the top five that I have identified here based upon the statistics.
And so first we'll all look at retaliation. Now retaliation. This is interesting because my statistics start in 2005. In 2005, 22,278 charges of discrimination based on retaliation were filed. And, in 2013, that went up to pushing 40,000 so it's not quite but it's pushing almost two times the amount Of retaliation claims in a eight year period.
So that's real significant, I believe. This is a huge volume of complaints and what's interesting from an employment perspective is this is an area that can be addressed. So it's a huge training issue. It's important for us to recognize that. Another way to look at this would be, look real carefully because of all of the charges that are filed with the EEOC, currently almost four out of ten of them have a charge of retaliation on it. Definitely employers can make a huge impact on that.
Here's another way to look at retaliation claims in terms of percentage of claims that include it. So since 1993 until 2012 clearly it's gone up so significantly in terms of the retaliation claims brought up against employers. Important to think about and to understand.
Let's look over here, this is race discrimination. Now race discrimination has gone up, it was certainly much higher. It went up to over almost 36,000 at one point, now stand at 33. But it's still a significant and important area in which we have to address, and we have to continue to train and work with people at 23.7% increase from 2005.
Sex discrimination. Sex discrimination is and obviously another area that we deal with this a lot. We will talk more about sex discrimination in future lectures as well. But these figures here are the number three, about a 20% increase from 2005. So fairly, fairly significant.
Here's disability discrimination. Now, disability discrimination as, you can see in the last eight years, has probably taken one of the more steeper increases in terms of the amount. Look at this. 74.3%. And the last of the top five is gonna be age discrimination. And age discrimination went up significantly around 2009, but it's still around 20, 20 to 25,000 charges filed with the EEOC annually.
Let's look at the other ones, the smaller ones. National Original here has increased. And the thing about religious discrimination, when you're dealing with these lower number from a percentage perspective each one has a bigger impact. But as you could see, by getting that big picture, you're not gonna have as many religious discrimination or color claims as you do race, sex, retaliation, age, and disability.
Look at this. Color discrimination still is only 3,100 of all of these charges. But because of the such small number it's an amazing percentage. So it's important to kinda put this in the big picture.
Equal pay act is pretty much flatlined, about 1,000 each year are equal pay act claims.
And then GINA and GINA as I said, deals with genetic discrimination, it's a fairly new act. So that's gone. So this is the big picture, I think this graph does a very, very good representative job of letting us see, really where we can do the most work. Now here's what we learned, or what I hope to teach based upon those numbers and those statistics.
First of all, since 2005 ,the claims have gone up almost 25%, 24% so almost a whole quarter. Retaliation claims is incredibly high and continues to increase and that can be addressed. That's what really really concerns me about discrimination in the workplace.
Sex discrimination claims also have increased, and this along with retaliation are two areas in which good quality training can make a big impact. Other areas that increased religious and disability areas. What's interesting about these two areas, is that businesses have an affirmative obligation to provide reasonable accommodations for religious practices or individuals with disabilities. And so, this is an area that should be ripe for quality training.
My real key lesson here on discrimination is that so many of the claims could potentially be avoided by businesses with really quality training that deals with can address how to not be retaliatory or how to create a situation where you lessen the chance that you'll be charged with retaliation. How to deal with accommodations appropriately, and what kinds of systems can be put in place to mitigate claims of sex discrimination.
Okay, so there you have it. I think all of this is very promising, in terms of understanding that employers have an opportunity to make a huge impact on the degree of liability within their organization through quality managerial and employee training on discrimination issues.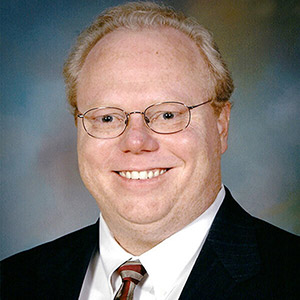 Instructor:
Mark Addington
Mark A. Addington, Esq. advises and advocates on behalf of businesses concerning Labor & Employment Law, Business Regulatory Compliance, Restrictive Covenants (Non-Competition, Non-Solicitation, and Confidentiality), Wage & Hour, Privacy, Technology,...
Mark's Full Bio
HR Courses
Human Resources Training Programs
Self-paced HR Courses
The following HR courses are self-paced (asynchronous), and qualify for both SHRM and HRCI recertification credits. These courses are included in the HR Recertification Subscription.