Lesson:
Associational Discrimination and Scope of Retaliation
Lesson Content
Next we're gonna talk about some cases to help us understand more about, what is retaliation under the law and things to look for as employers.
The first case we're gonna start, talk about is the Thompson v. North American Stainless. This particular case is interesting because it helps us understand the scope in which activities may or may not be considered discriminatory. This particular case is based on a couple of people, Eric and Miriam, who worked together and they were fiancés and they were both engaged to be married. Miriam felt like she was discriminated against and ultimately filed an EEOC charge of discrimination. Eric had nothing to do with the charge of discrimination or any of the allegations, however, three weeks after the charge was filed he was terminated. So Eric filed a charge of retaliation.
Now, we want to think about retaliation because retaliation has to ever protected activity and here he did not engage in a protected activity. It also has to have some sort of adverse action, we certainly have that, but how can you have retaliation if you have no protected activity and he's alleging the reason for his termination was because of somebody else's protected activity.
And what's more challenging for this is that the relationship between Eric and Miriam were fiancé. Well that's pretty vague. They weren't married, they were I guess more than friends, but from a managerial, and from an employer perspective, how do you gauge that? Well, ultimately this court had found that Eric could proceed with his claim for retaliation. And really the lesson learned here is that, with regards to retaliation under Title VII, third-party retaliation now exists based upon this Supreme Court case in 2011. So, recognize that retaliation against an employee, now can potentially extend beyond just that specific employee to other people that are important to that employee.
So that's a really, really important lesson for managers to think about when they make decisions in a work place based upon somebody making a complaint.
Okay, let's go to the next case and this one help us to kinda understand the scope of protected activity, the casting case. Here's the example, Henry made oral complaints to his supervisors about where time clocks were placed in the building. He felt like having to walk to the time clock and back was time that should be paid and that it was placed intentionally to take his time away without him being compensated for it. He complained orally and ultimately, was terminated. He alleged that he was terminated because of his complaints about the time clocks.
Now, his complaints were oral and under the retaliation provision in the Fair Labor Standards Act, it says, to discharge any employee because such employee filed any complaint. And so he's taking the position that his oral complaints about where a time clock are located are sufficient to create a protected activity and if that series news terminated it was retaliation.
What do you think? Can an oral complaint be a violation of that, especially if you look carefully to a language it says, has filed any complaint. Well, is an oral complaint, a filing of a complaint? Or is a complaint need to be filed with an administrative agency, or at least written and filed with the employer?
As opposed to an oral complaint. How do you know if your employees are complaining such that it's protected? Or if they are kidding, or just talking about things that they don't like and you're trying to have a conversation about them? Where does that unpleasantness become protected activity? That's a hard question, isn't it.
Let's look at the Burlington Northern v. White, Sheila White case. Now this is a real, real interesting case because employers need to know what they can and can't do when somebody has filed a claim. In this case, is really unusual. Sheila was a railroad track laborer. That's what she was hired for. That job description involved working physically out on the railroad tracks. Sometimes they would work with a forklift an perhaps because she was a woman, some of the testimony indicated that, the supervisors asked her if she was interested in operating the forklift instead of working physically on the track. And she was doing that but apparently the supervisor, and a lot of people, also said things that were negative or derogatory, ultimately repeating that women generally shouldn't be working there.
There was an internal investigation and the supervisor was suspended for ten days. And really the question is, after the supervisor was suspended, then he transferred Sheila off the forklift and onto doing more physical work because he says other workers felt like a more senior man should be on the forklift than Sheila and she was put up there for the wrong reasons, not because she was the most senior and they felt like it was a little easier position and they felt like it should go to the most senior of the workers. So the supervisor moved Sheila off the forklift and had her do more physical duties.
She felt like that was retaliation and sued. What do you think? Is a transfer? This isn't a transfer, what is this? What this is, is she was simply assigned duties that were within her job description that were more physically demanding then she had been prior. The court said yes ,that in deed was efficient to constitute a adverse employment action, which is that second element.
So, when you're making decisions about where people are working, if they've made a complain, and you wanna transfer all further duties, even, according to this case, even alter their duties, it takes a real consideration as to whether or not that could be perceived as an adverse employment action under the law.
So I highly recommend that when you think about these types of things, you look at and you think about whether or not those types of arguments can be made. And if it's possible then I suggest you seek legal counsel.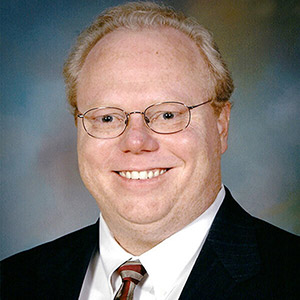 Instructor:
Mark Addington
Mark A. Addington, Esq. advises and advocates on behalf of businesses concerning Labor & Employment Law, Business Regulatory Compliance, Restrictive Covenants (Non-Competition, Non-Solicitation, and Confidentiality), Wage & Hour, Privacy, Technology,...
Mark's Full Bio
HR Courses
Human Resources Training Programs
Self-paced HR Courses
The following HR courses are self-paced (asynchronous), and qualify for both SHRM and HRCI recertification credits. These courses are included in the HR Recertification Subscription.