Lesson Content
Now we're gonna talk about compensable time. When is time supposed to be compensated for, and I'm gonna talk about situations in which frequently it's a question or a problem, and we'll give you some examples, for instance, what about travel time, when an employee is traveling to what extent is that time something he or she should be paid for. What about meetings? Training, rest breaks or meal breaks? What if the employee is on call or what about if the employee is spending time changing clothes? So those are situations that happen in the workplaces and whether or not that time should be compensable is what we're talking about in this lecture.
Let's start with travel time. Whether travel time is compensable depends upon the type of travel that's involved. If it's from the home to the work, or work back to home then that is not work time. It's not compensable time. However, if you're going for traveling as part of your principle activity and you're going between job sites then it would be a compensable time. For instance, if you had a business where you traveled from the main office to a work site and back to return the equipment, then traveling from the main office to the work site is time that should be paid because you had that employee go and pick up supplies, and drive them to the work site. So that would be an example of compensable time. When the non-exempt employee travels on one-day assignment to another city, then the time spent traveling is compensable and must be paid. Remember, in exemptions what we're saying is somebody that's paid by the hour, they're not exempt from overtime, then travel time on a one day assignment is considered compensable.
Now, travel that keeps the employee away overnight is compensable for the time that cuts across the standard employee's workday. However, going to the airport or the train station is not work time. So it's important to make sure that you train your employees that travel to document clearly where they are and what they're doing and the times involved.
Let's look at meetings and training next. Now, ultimately time spent, if they're going to a lecture or training program then that is something that's compensable but there maybe certain situations in which it isn't. For instance, if it's held outside the regular hours or it's something where attendance is voluntary, then the time not compensable. So the employee voluntary goes and they go, and they go outside the regular working hours then that's not something which the employer has to pay. If the course is directly, not directly related to the employee's job, then it's not compensable. So at needs to be something that's relevant to what the employee is doing and the employee doesn't produce any other work during the meeting. Remember you always have to pay employees if they are productive and doing work on your behalf. So if somebody is doing a job, a clerical job maybe while looking at a webinar then they're going to need to be paid for their clerical work. But if you have them at home doing webinar or something unrelated, then that's not compensable time. Trade schools and college courses, things like that, if they voluntarily attend those independent schools that are not work training per se then they're not engaged in compensable work time even if it's related to their job. So if an accountant with a bachelor's degree wanted to try to get an accounting graduate degree, even though they're an accountant in the job, if that is a way, something they're voluntarily doing to help improve their educational opportunities that is not compensable from the employers perspective. Similarly, voluntary attendance outside the work hours even if it's employers sponsored by an independent learning institution, is not hours worked, okay?
Sometimes you have employers that have educational benefits, and they will pay for different courses. And if it's paid for by the employer, but it's outside of working hours and it's at some independent learning institution, then it is non-compensable work time.
Rest periods and meal periods. Now I wanna give a caveat about rest periods and meal periods.
First of all, it's not in the Fair Labor Standards Act. Generally, the regulations and the Department of Labor says that If, you know, they have a break between 5 to 20 minutes, it needs to be paid time. Many jurisdictions, as in states, sometimes even municipalities or counties have rules regarding the amount of time that has to be given to breaks.
Also, there's specific rules regarding amount of time worked usually for minors, for children working in the work place. But focusing on rest and meal periods which is the subject of this particular slide basically it's not explicit in the Fair Labor Standards Act. The Department of Labor has interpreted reasonable breaks being five to twenty minutes and there wound be paid time.
Now a meal period typically lasts at least a half an hour and it is something that is not compensable. But, it's very important to that that be time that is actually for the benefit of the employee. Having a employee sit at her desk and answer the phone while eating a sandwich does not qualify as a bona fide meal period, because they're doing things on behalf of the employer.
It's real important again, note some states have specific rules on this so you want to be careful with your jurisdiction.
Okay. On-call duty. Whether a person is on call or is waiting time, depends on whether the idea of the time is that it be spent predominantly for the employer's benefit or conversely for the benefit of the employee. The idea there is to what extent are they truly on-call or they restricted because they're on-call from doing the things that they like to do. An employee's required to remain on-call on the employer's premises while on-call, well that would be compensable but if they were able to go home and be paged or contacted if they were needed, then that time that they're at home is non-compensable time.
Additional constraints on freedom can change that, so it's very important that you recognize as the employer, that if you want to designate an on-call employee that agrees to make themselves available, that's not gonna make it compensable, it's the degree in which that making themselves available restricts their freedom to do what they want. So that's where the difference is.
Okay, the last area that we're gonna talk about in terms of compensability is changing clothes and the legal analytical term for this is, donning and doffing clothing but time spent preparing for work, if it's considered part of the principal activity could be compensable time. There is an exception that deals with wash up time and things like that in unionized workplace. But as a general rule if you have to wear a specific safety smock and goggles and hair nets and you spend ten minutes getting put into a protective uniform, so you can deal with chemicals or something like that time "donning and doffing" work related clothing that's part of the principal activities would be compensable.
Generally, somebody taking a coat off on the way in or something like that is not necessarily compensable time.
Okay, it's really important to note one thing on all of these, when I talk about compensable or non-compensable. If it's gonna be compensable time, then it's important that we understand that all compensable time has to be counted towards the potential of overtime. And so, we can't say he was just changing clothes, so we're not counting that in terms of an over time calculation. If it's compensable time, then it's part of the calculation for over time.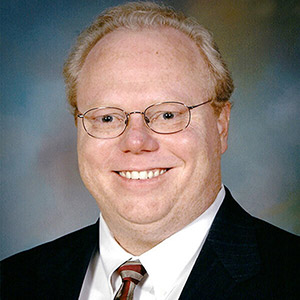 Instructor:
Mark Addington
Mark A. Addington, Esq. advises and advocates on behalf of businesses concerning Labor & Employment Law, Business Regulatory Compliance, Restrictive Covenants (Non-Competition, Non-Solicitation, and Confidentiality), Wage & Hour, Privacy, Technology,...
Mark's Full Bio
HR Courses
Human Resources Training Programs
Self-paced HR Courses
The following HR courses are self-paced (asynchronous), and qualify for both SHRM and HRCI recertification credits. These courses are included in the HR Recertification Subscription.