Lesson:
Discrimination Defined
Course: Employment Law 101
Module: Discrimination
Lesson Type: Video
Lesson Duration: 18:01
Lesson Content
Do you know how to define discrimination? What is discrimination? I think a lot of us think we intuitively know what discrimination is. But the legal definition is actually a little more complex.
There are two competing theories of discrimination. In this particular lecture, we're going to illustrate those differences by analyzing a specific case that came to the Supreme Court in 2009 called Ricci DeStefano. The case deals with both forms of discrimination and the first form is I think what most of us intuitively believe that discrimination is, which is a treatment of a person differently based upon a protected category.
The term for that is disparate treatment. Most of us know if you treat somebody differently because they're disabled or they're older or they're of color, or they're of a certain gender. Then those reasons are discriminatory and illegal. But what you may not know that there's another form of discrimination that deals with the impact of policies and procedures that might have a impact on one protected category of employees differently than others. And it doesn't matter if the business who has that policy or procedure or process intends to treat people differently. What's important is that it has the impact. Both theories can create liability for the business. Let's talk about the specific case, the Ricci case.
It's set in New Haven, Connecticut. And in New Haven, the fire department was seeking to conduct exams for the purpose of the selection process for several potential openings over the next two years in the fire department for the positions of captain and lieutenant. So they had 118 firefighters in 2003 that were being considered for promotions that were asked to take these tests. They had nine captains positions that were all ready available immediately. And these firefighters went through this. To study for it we had the questions and a lot of material available for study purposes. And that was available for all the applicants for $500. In addition, the was going to have a oral component and a written component. And there's something in this case that is fairly unique it was in New Haven Connecticut's city charter with regards to the process and that is something called the Rule of Three and, ultimately, what that meant was that the top three scores were the only ones that would be considered for any specific position. So, this turns out to be an important aspect this case as well, the "Rule of Three".
This is the results. The individuals that took the lieutenant exam, broken down by ethnicity, the whites 58% of those that took the test were successful. 32% of the blacks that took the test were successful and 20% of the Hispanic candidates that took the test were successful. So what this tells you is that by a range of over two to one the white candidates were more successful than the minority candidates. And ultimately if you wanna look at that in terms of the number of people you can see that of 43 candidates that were white, over half passed. But of the other candidates, the black and the hispanic, they only had six and three respectively that were able to get through the impasse successfully on the examination.
Of that, the top ten candidates were all white. And this is why that rule of three is important. What are the chances of a minority candidate becoming a lieutenant in New Haven, Connecticut in the next two years? Well, little to none, because the top ten candidates are all white. And so they're not even going to be considered in the process because they didn't score high enough on this particular exam.
Let's look at the captain's results. And here are the captain's results. The whites, 64% passed, 38% of the blacks, and 38% of the hispanics that took the test passed. So again, not exactly, but practically two to one, the white candidates were more successful on the exam than the minority candidates. And if you wanted to look at that more specifically in terms of the number of candidates there were nine captains positions that were available immediately. Two in hispanics, the rest are whites so were no blacks that were promoted to the immediate positions of captain.
So this is how it broke down, and clearly the black and hispanic candidates were not happy with the results, and felt like the test was unfair. So a lot of these candidates decided they were going to threaten a lawsuit and started having conversations with the community, with New Haven, to let them know that they were interested in potentially bringing a suit for disparate impact because a test administered by the community had an adverse impact on minorities and whether or not the city intended that or not is not part of the analysis. So they threatened a lawsuit.
Well what would you do if, you as the head of county, just say you're the HR director of the New Haven Connecticut community and you are asked, and you were in this situation, you were asked what we should do. Well, you would go to your attorney. So the county attorney looks at it and says well based upon the law that is in place that talks about disparate impact it appears the minority candidates have a very good lawsuit against us for administering this test and at having a disparate impact on them. And there's more to the analysis but that's the long and short of it.
Well I don't know if the testing was discriminatory or not and based on what you know now, it's really hard to say. You know a little bit about the results, but you don't know much about the test. So let's kind of, first of all, think about this. There's two kinds of discriminatory personnel actions, as we describe.
Disparate treatment. And disparate impact. And disparate impact is the one that is in play right now with the minority candidates for the promotions, seeking to bring out against the community because of the test. Both types give rise to liability under Title VII. So what should the city do? Should it throw out the results? May be it should honor those results? And I've talked to some students and some of them think that maybe there's things we can do to adjust the test results based upon the way we weigh certain questions or the way certain things are handled. So those are the only three options, you either accept them, you don't, or you do something different. The city chose to throw out the results but this is what the specifics are, in terms of the test. So lets tell you more about the test. The test wasn't just something that the HR guy came up with. The city paid a lot of money to a specialized company to develop this test and administer it. So it was not even administered by the city, it was administered by the testing company and they looked at and analyzed the knowledge and the skills and the things that were essential to the positions and that's what they focused their testing on.
They also went ahead and interviewed and rode around with people in those positions to help them to craft questions. Finally, they asked the people that were captains and lieutenants already questions through questionnaires to help do the analysis of the job and to craft an exam that was focused on the important aspects, knowledge, and skill necessary to be a high performing captain or lieutenant.
Now this is a little complicated but in testing for personnel there are things that you can do to make sure there is no bias in crafting the test. Without going into a lot of particulars on that science, I'll just say that was done, that the minority candidates were oversampled to assure that there was no bias. Additionally, the test was crafted multiple choice so it didn't have anything to do with anyone's handwriting or ability to structure sentences. And it was written at a 10th grade level. So it's hard to argue that it was purposely written above certain people's heads, or in a language that most people couldn't or shouldn't understand.
Now the oral examination asked hypothetical questions about the job skills and the things that you needed to do when you were working in those positions. And the oral examination was administered by three high ranking assessors for fire departments outside the state of CT. So it was not even people within the fire department there in New Haven making the decision with regards to how well people did in the oral examinations.
What's more is, of the three higher-ranking assessors, one was white, one was black, and one was hispanic. So that is much more information than you had a few minutes ago. Does this sound like a test that was crafted to create a disparate impact? And I understand that intent isn't there but did the city really go through a lot to avoid any sort of argument that it was creating something that would create a disparate impact?
This is a picture of Frank Ricci, Frank Ricci is the plaintiff. Hold it. Frank and the guys behind him are not minorities. Well, what happened is when the city threw out the test results, Frank Ricci and his colleagues who would have received those positions filed a claim against the city and the basis of it was disparate treatment. Because these gentlemen were not given a position that they earned following all of the rules, because of the color of their skin. So the city is stuck. And the minority candidates would have sued if the city had upheld the results and if it threw the results out then the candidates that should have gotten the position were denied it because of their race, the other theory of discrimination. So that's why this is an amazing case, it actually has both forms, both theories of discrimination within them and, you know, when the city threw it out and they were sued it went all the way up to the Supreme Court.
Now this went through the second circuit and this case was very high profile for a long time because Justice Sotomayor was sitting judge on the second circuit when this case went through. And she held one way and then when she was being interviewed by Congress to go through the process for becoming the supreme court justice this was very a profiling thing because the supreme court ultimately over turned her decision. And so, it was more of political football then legal analysis but its kind of interesting.
Anyway, back to the case, so the city threw out the scores. The minority candidates did not sue but the white candidates did because they lost positions they believe they had earned in good faith because of the color of their skin. Now Frank Ricci is an interesting guy and he's the lead plaintiff. And let me tell you a little bit about Frank. First of all, Frank paid extra, $1,000 more, for more study materials than the $500 that everyone had access to because he really wanted to be promoted. In addition, he studied a lot. Now, I don't know what he studied, but I know the case and the opinion in the Supreme Court says that he studied between 8 to 13 hours a day. And I'm sure there's probably testimony and things to corroborate that. He also had a learning disability, and was dyslexic.
And he even went so far as to pay a neighbor to read all of his materials into a tape machine that he could listen to and that's helped him study. So the man went through a lot of effort to have the ability to get promoted and to pass this exam.And yet it was denied him because he was white. And that's his argument, so what the holding was, what the supreme court said is this, and let me fashion this, remember I that the city was so damned if they do and damned if they don't. They had two different sets of plaintiffs and it was like pick your plaintiff.
But the holding said that if an employer, the city, you know, is going to make a expressly race-motivated action to avoid liability for disparate treatment, that was no defense unless there's a strong basis in evidence for believing that desperate impact would arise. That's really complicated, let me try to say it simpler.
The city threw out the results because the minority candidates threatened a lawsuit. And the supreme court said that decision that the city made was improper because there was no evidence that anyone would believe the test was going to create a disparate impact situation. The city did all it should have and could have to create a good test, and therefore, it should have upheld the results.
And that's what the Supreme Court held. It held that by applying a theory called the strong basis in evidence and the strong basis in evidence is an idea that wasn't even part of Title VII case law prior to this. It was part of case law that dealt with affirmative action cases.
But the idea here is that unless there's a strong basis in evidence, then you should not discriminate. And has strong basis in evidence that you administered a bad test. If there is a strong basis that you administered a bad test, then throw out the results, but there was none of that present here.
It's a very interesting case that had both situations in it. It's not really clear how to apply the strong basis in evidence standard to the idea of fear of litigation for disparate impact because this case is fear of litigation for disparate treatment. Ultimately, what it means is that a statistical disparity, in other words the only thing that shows that the test was discriminatory was the result. And that in and of itself is not enough to say that we have disparate impact, there has to be some more evidence besides a statistical disparity in the results for that to hold true. Also, the court noted that the parties and everyone had a high expectation that this would be procedurally fair. And in all intents and purposes it, appears that it was fairly given. It just had a disparate result. And certainly, a disparate impact, but not one that would be enforced by the courts because there was no evidence. And the city really did a great job in terms of administering the test and doing it properly. you practically can to ensure that test is legitimate. If the test is legitimate, then stick by your results.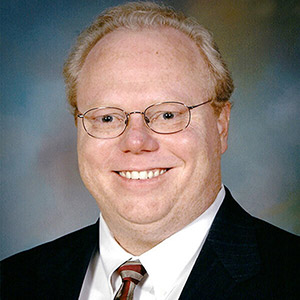 Instructor:
Mark Addington
Mark A. Addington, Esq. advises and advocates on behalf of businesses concerning Labor & Employment Law, Business Regulatory Compliance, Restrictive Covenants (Non-Competition, Non-Solicitation, and Confidentiality), Wage & Hour, Privacy, Technology,...
Mark's Full Bio
HR Courses
Human Resources Training Programs
Self-paced HR Courses
The following HR courses are self-paced (asynchronous), and qualify for both SHRM and HRCI recertification credits. These courses are included in the HR Recertification Subscription.