Lesson:
Scope of Supervisor Liability and Standard of Proof
Lesson Content
We're gonna continue to talk about retaliation and look at a couple more cases that'll help us to understand it better. The first one is the Vance v. Ball State University case. And this deals with supervisor. Who is the supervisor that can be held liable for conduct that's detrimental by the organization?
And this is important because supervisors can be vicariously liable, or in other words, the businesses vicariously liable for supervisor conduct. But it may not necessarily be vicariously liable for coworkers or employee conduct so there's analysis that is different, a standard that applies, to supervisors that's different. And actually easier for an employee to meet in terms of making a case, if the conduct is that of a supervisor.
So when we're looking at the Ball State case, for instance, there was an employee named Mae who was a catering specialist and Mae had a person named Sandy that was overseeing her work, who according to Mae, made very unpleasant and was harassing her racially and just really abusing Mae and this is her perspective.
And the thing is that Sandy had authority to direct and oversee Mae's work but didn't have authority to do things that you might equate with a supervisor like hiring, firing, demoting, disciplining, transferring, promoting, those types of things. So because Sandy only was directing and overseeing the work and had not other authority beyond that. The question is, is she a supervisor such as this heightened degree of liability in this carry various liability would attached? And, ultimately, the Court said no, that If you're going to be considered a supervisor, then you need to have authority to hire, fire, demote, transfer, discipline that employee. And simply overseeing or being in charge of another worker's activities does not make you a supervisor such that Title VII is going to recognize that liability.
The next case is actually a difficult case for people that don't look at this all of the time to understand. This case is the Nassar case. Professor Nassar, he was working as a faculty member at a university, clearly, it's the University of Texas. He's a doctor, he was Egyptian-born and was alleging that he was discriminated against based off of his race and religion, and that he was harassed and he wrote a letter to the administrator to that effect. And then he quit, he resigned his position. And what he did next was he sought another position with a hospital that was affiliated with the university, and he was not given that position. So he alleged that, well, he wasn't given that position in retaliation for writing a letter to the university.
And so the question really here is interesting because the jury found that the university retaliated against Frank and prevented him from receiving that position with the hospital, which was university affiliated after he had resigned from the university. And what's interesting about this is the standard of proof. Now, the question here is what is the standard of proof? Mixed motive is the idea that you could have several reasons for taking an adverse action, and one of the reasons may be discriminatory. Title VII dealing with discrimination makes it clear that that is certainly the standard that would apply so if one of many reasons for not hiring Dr. Nassar at the hospital was because he wrote a letter to the university then that qualifies to discrimination. But the charge here wasn't discrimination, the charge was retaliation. And so, the question is what is the standard of proof with regards to retaliation? Is it "mixed motive" like other forms of discrimination and therefore if, even a little bit, that resignation and that letter complaining was a reason for him not getting that hospital position, then liability should attach.
Or was it what we call in the law, "but for causation". And what "but for causation" means, is that but for the letter, he would've gotten and was the only reason that he did not get that position was because of the letter. And, ultimately, that's the question, now the Nassar case found that Title VII explicitly says that it accepts mixed motive. But retaliation, in the retaliation provisions, do not have that same explicitly and so the court rationalizes, the Supreme Court, rationalized that because it did not specify it like it had it with other forms of discrimination in Title VII, it was not intended to be the same, that portion was excluded and therefore, much like under the age discrimination employment act, AEDA, "but for causation" is required and not mixed motive.
So those are two pretty difficult cases but they're important. If we think back about the first case regarding Vance, what was important is that you know that the people that will get supervisory status have to have supervisory authority to hire or promote. The second case here deals with the understanding that retaliation is not as easy as discrimination for an employee to prove because it has to be the only reason, essentially, but for that protected activity the adverse action would not have occurred. So it's much higher standard of proof for retaliation based upon the Nassar case then it is for discrimination.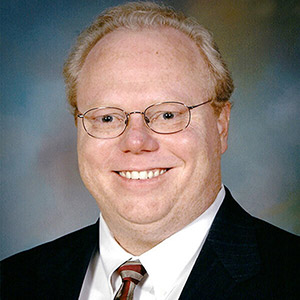 Instructor:
Mark Addington
Mark A. Addington, Esq. advises and advocates on behalf of businesses concerning Labor & Employment Law, Business Regulatory Compliance, Restrictive Covenants (Non-Competition, Non-Solicitation, and Confidentiality), Wage & Hour, Privacy, Technology,...
Mark's Full Bio
HR Courses
Human Resources Training Programs
Self-paced HR Courses
The following HR courses are self-paced (asynchronous), and qualify for both SHRM and HRCI recertification credits. These courses are included in the HR Recertification Subscription.