Course: Thinking Lean
Module: Conclusion
Lesson Type: Video
Lesson Duration: 2:30
Lesson Content
I've been asked by quite a few HR professionals how do I know when to use continuous process improvement? What's the trigger?
You may notice a particular issue with a process. In the example about performance management, the HR Manager noticed employees weren't completing their reviews. This signified something was wrong.
However, oftentimes, its feedback from your customers that triggers the need for an improvement. An employee may complain or provide data in a survey. No matter what you've gotten some type of feedback. They are feeling the pain with a key process.
Let's walk through an example.
One of your customers, a hiring manager, has told you it's taking too long to fill a position. There's your pain point! Time! The hiring manager is the customer and filling a job is their need.
Because you're a great HR department, you have a recruiting process that starts with building the job description and ends with bringing the new hire in for orientation.
Start asking questions. Conduct an investigation by analyzing the process and get to the root cause of the problem. You'll find waste and want to remove it.
In the example you discover the hiring manager is receiving all of the resumes, the majority of which don't meet the job qualifications. Congratulations you identified waste!
You need a system to help weed out the unqualified candidates. This change could cost time and/or money. Which means you need a Willingness To Change. You may even need buy-in from senior leaders.
But you don't need to move mountains all at once. Change is difficult. And, the results won't always be what you expect.
To start your journey, look to the customer and what they value.
Determine areas in need of improvement. This can come from many segments of the organization. Examine its strategic goals first.
Obtain support from sr. leaders.
Start with a pilot. Start small and if goes well, expand. If it doesn't learn from it, and start over.
And finally, educate yourself and your team. There are a number of great resources out there.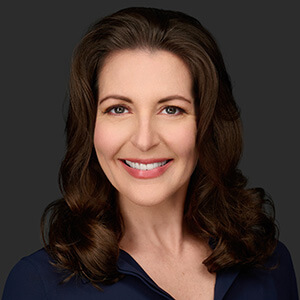 Instructor:
Christina Danforth
Christina A. Danforth, SHRM-SCP & SPHR, launched HR Jetpack in 2016 to support the development and professional growth of her fellow HR colleagues. She started her HR career in 2002....
Christina's Full Bio