Course: Thinking Lean
Module: Setting The Foundation
Lesson Type: Video
Lesson Duration: 3:33
Lesson Content
Waste is all about the appropriate use of resources. We want to increase the value our customer receives and a means to do this is by eliminating non-value added activities.
Essentially it is the misuse of those resources necessary to complete a process. Eliminating it is not only a component of lean HR but also imperative to continuous improvement. So before moving on, it's important to review the seven primary wastes identified in lean.
Let's start with overproduction. Overproduction is just as it sounds, producing more finished goods than is necessary. How does this translate to the office, to your HR department? Overproduction is giving more information to the customer than they need. The easiest example is making too many paper copies of a presentation for a meeting.
Next Transportation. This is the movement of items from one place to another. For human resources, it could be having to pass new hire paperwork back and forth through email, retrieving or storing employee files and even getting signatures to approve employee rewards.
Similar to Transportation, Motion is another waste. It is literally the movement of someone to complete a task like walking, reaching and leaning. Although a typical HR professional isn't too concerned about walking or reaching, it could still be a wasteful activity such as searching for files, handling paperwork or even sitting away from your customer.
Waiting is waste number 4. Ever have to sit and wait for your computer to reboot or a program to start working again? Or what about waiting for those signatures to move forward with an action item? Waiting can really hurt motivation and be a misuse of your time.
Waste number 5 is unnecessary processing. It's similar to overproduction by going beyond what is necessary to meet the customer needs. It is exceeding their needs without adding any value. Tracking and reporting metrics that are not important are a great example of unnecessary processing. The use of outdated forms or inappropriate software are also simple examples of this waste.
Number 6 is Inventory. Inventory includes raw materials, work in progress and finished goods. In your office, this may mean too many office supplies or even a backlog of unread emails. One specifically HR related example is having unqualified candidates sitting in an applicant tracking system.
And the final waste is Defects. Like ordering a cheese only pizza and it shows up at your door with pepperoni, a defect is any good or service that doesn't meet the needs of the customer. This might be the easiest waste to identify. Any data entry errors, missing information or even making an offer to the wrong candidate for an open position, are all defects.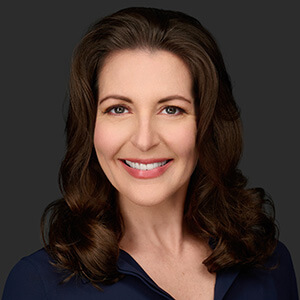 Instructor:
Christina Danforth
Christina A. Danforth, SHRM-SCP & SPHR, launched HR Jetpack in 2016 to support the development and professional growth of her fellow HR colleagues. She started her HR career in 2002....
Christina's Full Bio