Course: Thinking Lean
Module: Lean Tools
Lesson Type: Video
Lesson Duration: 4:15
Lesson Content
We start with Define. A great tool to level set you and your team is the SIPOC. It's another acronym that highlights each major factor of a process including the process itself. SIPOC stands for Suppliers, Inputs, Process, Outputs ad Customer. This easy to use tool helps you dissect the who, what, when and where of an HR activity. I'll start by defining each factor.
Suppliers. They include the people, organizations, and even systems that supply us with information or materials in order to complete a process. In the construction industry, it may be the company that sells wood to the residential builder. In HR, it might be you, the HR professional providing tools or resources to a manager.
Inputs. Inputs include whatever materials, information or data that's used to complete the process. What's received from the supplier to carry out the process? For the residential builder, it's the wood they receive from the supplier. If HR is a supplier, it could be the tools or resources given to employees.
Process. What process is being analyzed? Continuing with the construction example, the process is building a home. Considering HR, it could be any activity you do to support the employee.
On the other side of the table are Outputs. What are the deliverables? What comes out of the process? The customer is expecting their need to be fulfilled and in this section we identify that value. The builder knows their customer will expect a house. Think about your HR department and what comes out at end of a process.
Customer is pretty straight forward. Who is at the end of your process receiving the service or product? In residential construction, it's the home buyer. In Human Resources, it's your new hires, employees, managers, sr. leaders and retirees.
Let's walk through an HR related example.
Most organizations have some type of Performance Management Process. It's a pretty hot topic and many managers struggle with effective implementation. We can fill in the center with Performance Management. Next, we move to the left side of the table and fill in Suppliers. Who is involved with the Performance Management process? Who supplies information for the process to be completed? That would be your employees, managers and you, HR. On a side note, there may be additional suppliers to your process but for our demonstration I'm going to keep it simple.
Left of center are the Inputs. In order to start the process, employees must complete a self-assessment. Managers must assess the employee and complete an evaluation. You, the HR department, provide the tools and resources to do these assessments.
What comes out of the process? Depending on the organization and HRs level of involvement it would include completed evaluations and training. It may include guidance and an information package for managers. And finally, by now, it's probably pretty clear who the customers are, management and employees.
Before moving on to our next tool, note, I've removed a component of the SIPOC. We know measurements are very important to every process.
As you continue your lean journey, you'll want to add a space for metrics. Both Inputs and Outputs should be measured to ensure both are being managed properly.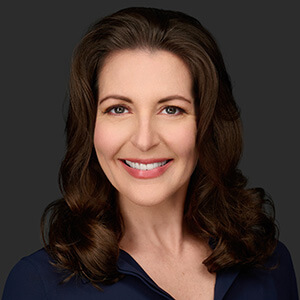 Instructor:
Christina Danforth
Christina A. Danforth, SHRM-SCP & SPHR, launched HR Jetpack in 2016 to support the development and professional growth of her fellow HR colleagues. She started her HR career in 2002....
Christina's Full Bio