Course: Thinking Lean
Module: Lean Tools
Lesson Type: Video
Lesson Duration: 7:21
Lesson Content
Another tool related to the Define action item and overlaps with Measure is a Customer Survey. Remember, we aren't talking about the person who buys your company's product or service.
As an HR professional, our customer is the employee. Employees can be supervisors, business leaders, or those people who don't manage other people, your individual contributors. In the world of continuous process improvement, your HR department brings value to employees like a business brings value to consumers.
I'm sure you've received a survey from a business. You know they're trying to figure out how to improve, make a better product or provide a better service. We'll be doing the same thing but with our customer, the employee.
Now we know who but why? Why would you take the time out of your busy schedule to build and send a survey?
Imagine if you found out something you were doing was ineffective. Would you change it? Of course you would! How do you know? You want your customers to give you feedback because you asked for it. You don't want to wait until they come to you questioning your HR department's practices.
That's where the survey comes in! Surveys aren't new, but technology has made it much easier to develop and deploy. However, just putting out a survey isn't enough. It's essential to ask the right questions.
Your HR department offers a number of services to employees (your customer). In the past, I've used a brief, basic, anonymous survey to ask my customer about a service that I've offered them.
I'll refer back to our last example, the Performance Management process.
For many organizations this may be a one-time event. However, I'm a strong believer that feedback should be on-going. To learn more go my course on Performance Management.
There's a lot that goes into the process.
You provide tools, resources on how to give effective feedback, and guidance.
With all that work, you want to make sure you bring as much value as possible to the customer. The most efficient way to check in, for reaching out to the most people and obtaining measurable results is through a CUSTOMER survey.
Not only does this allow you to further define the process but also allows you to measure its value.
First, let's review an appropriate rating scale and the right questions.
I used a scale similar to this (1-5) – 1 being the lowest rating at Very Dissatisfied, 2 at Dissatisfied, 3 is Neutral, 4 at Satisfied and 5 being the highest rating at Very Satisfied. I also like to include an "N/A" rating because not everyone finds each question applicable to them. Rather than just skip it, I'd rather see the value "N/A".
You want to focus on four main categories – Quality, Delivery, Response Time and Overall Satisfaction.
Going back to my example, I asked the following questions with a large space for comments:
1.) How would you rate your level of satisfaction with the following:
a.) quality of the Performance Management tools and resources
b.) delivery of the Performance Management tools and resources
c.) HRs response time to questions and concerns
2.) How would you rate your overall satisfaction with the Performance Management tools and resources.
3.) If you've responded to a question with lower than a "Satisfied" rating, please explain:
4.) Additional comments?
Remember, when creating questions, you should tailor the survey to your HR department. The more specific you get with the tool or resource you need feedback on, the better.
These questions can be slightly modified to fit other services you provide your employees, like training.
1.) How would you rate your level of satisfaction with the following:
a.) quality of the training session
b.) delivery of the training
c.) Trainer's responsiveness to questions or concerns
2.) How would you rate your overall satisfaction with the training?
3.) If you've responded to a question with lower than a "Satisfied" rating, please explain:
4.) Any Additional comments?
You can use an online survey tool like Survey Monkey, Google forms, Survey Gizmo. I use Survey Monkey.
Once the survey is created, I send a short, simple invitation to the customer. After a few days, check back, log back into your account. We want a good number of responses. I'd aim for 20% participation.
Most of these survey services will provide a nice summary of results. It's best if you have an account that'll allow you to export the data. Otherwise, you'll have to copy over the data into a spreadsheet.
Then I create a column or bar graph from the data in a spreadsheet. I like to keep it simple.
There's no need to use scatter diagrams and 3-D images. The bar graph helps you easily identify the problem area.
Now we're transitioning into the Measure and Analyze actions of the DMAIC project management roadmap.
Let's say Quality was a 3.5
Delivery a 4.5
HRs response time was high at 4.8
And overall satisfaction at 4
This is particularly helpful if you want to share information with other team members and leaders. It's an easy, clean, efficient means to capture the data in one picture.
On a scale of 1 to 5, I did pretty well. What stands out is the 3.5 in Quality.
This is when you dig into the comments. What's driving these lower scores?
If you don't receive many comments, you can reach out to your customer directly. Make a few phone calls or send a follow up message.
Now that you've measured your process, you can either use additional tools to continue this measurement or begin to analyze. Overall, these survey results will serve as your foundation for continuously improving the process.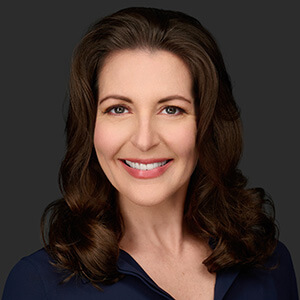 Instructor:
Christina Danforth
Christina A. Danforth, SHRM-SCP & SPHR, launched HR Jetpack in 2016 to support the development and professional growth of her fellow HR colleagues. She started her HR career in 2002....
Christina's Full Bio
HR Courses
Human Resources Training Programs
Self-paced HR Courses
The following HR courses are self-paced (asynchronous), and qualify for both SHRM and HRCI recertification credits. These courses are included in the HR Recertification Subscription.