Course: Thinking Lean
Module: Setting The Foundation
Lesson Type: Video
Lesson Duration: 3:15
Lesson Content
When most people hear the term "Lean" they already have a pre-conceived notion of what it is. For instance, you may think of layoffs, or a Reduction-In-Force, also referred to as a RIF. Being in HR, it isn't too surprising how we may associate a smaller workforce to a leaner workforce. This isn't the type of lean we're talking about. A similar association is to cutting expenses. And others might even reference a health and wellness program, with employees who are trying to get lean by losing weight.
The concepts of "Lean" and "waste elimination" have been in use for many decades. According to some sources, the term "lean" was first used by John Krafcik in his 1988 article "Triumph of the Lean Production System". Many people relate the Toyota Production System or TPS to lean but if we go further back in time, we look to Henry Ford's assembly line technique for mass production. It wasn't until recently Lean found its way into the business process or transactional world. So it all began with manufacturing.
Let's build a definition of Lean HR by reviewing some of the key concepts from existing explanations.
First, according to Dwane Lay, author of Lean HR, Lean is "simply not doing things that don't really matter. It's about the individual responsibility of people to think critically about their job and find ways to do it better". I'd like to emphasize the words, find ways to do it better.
Next, let's look to Business Dictionary. Lean, involves "never ending efforts to eliminate or reduce 'muda' in design, manufacturing, distribution, and customer service processes." Muda is the Japanese word for waste so I want to emphasize the words, eliminate or reduce muda
Finally, according to the Lean Enterprise Institute, a lean organization "understands customer value and focuses its key processes to continuously increase it." In this definition, I'll emphasize the words, customer value, key processes and continuously.
In each explanation, I highlighted certain words or phrases including
Find ways to do it better
Eliminate or reduce muda
Customer value
Key processes
Continuously
Let's pull these terms together for a complete explanation:
Using lean principles, we want to do our jobs better by continuously eliminating waste and working to improve our services and products to meet customer needs.
It's all about Continuous Process Improvement or CPI. I'll break this definition down further into a set of core concepts in the next lesson.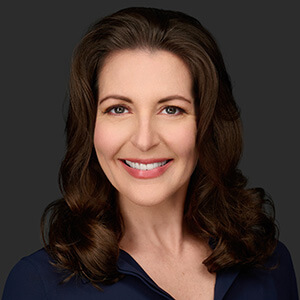 Instructor:
Christina Danforth
Christina A. Danforth, SHRM-SCP & SPHR, launched HR Jetpack in 2016 to support the development and professional growth of her fellow HR colleagues. She started her HR career in 2002....
Christina's Full Bio