Course: Thinking Lean
Module: Lean Tools
Lesson Type: Video
Lesson Duration: 3:07
Lesson Content
We're about to take the final steps of our project management roadmap.
The two remaining action items are Improve and Control. Of course, there are specific tools associated to carrying out each one.
After you've identified waste in a process and/or the root cause of a problem with the process, it's time to move forward with making improvements. You need a tool like RACI, that's R. A. C. I. It's another acronym that stands for Responsible, Accountable, Consulted and Informed. It's a project management tool. And if you're about to make significant changes to a process like Performance Management, it's imperative you use a method to identify who is doing what! I even add by when. Let's break it down.
Responsible. This is the person who is responsible to get the task done! In another example, we talked about the problems with a Performance Management process. Maybe you, as the HR Manager, need to research a new online assessment tool. Thus you are responsible for completing that task.
Accountable. Anyone who is being held accountable for the improvements is closely linked to the person responsible. For an HR process, it is most likely going to be someone in your department.
Consulted. The stakeholders are typically consulted for their expertise. You may talk to subject matter experts within and outside of the organization too. Going back to our example, if you're tasked with identifying a new online assessment tool, there are quite a few people you'll consult with.
Informed. Those who need to be informed must be kept up to date on project developments. It could include your senior leaders or anyone who may be impacted by the changes you're planning to make in the future.
Similar to a RACI chart, I like to use what I call an Action Identification Table or AIT. An AIT identifies the action to be taken, the person responsible, timeframe and status.
Using this tool, the action is identified on the left hand side. Next to it is a column for the owner. Who owns the completion of this action? In other words, who's responsible for it.
Next is the target date for completion. Having a deadline for the action item is imperative for getting it done.
And finally, there's the status. I use three different designations. List whether the action item is in process, completed or not started yet.
Depending on the actual changes, you may not need either of these sample tools. However, they are both helpful in managing the improvement of a process.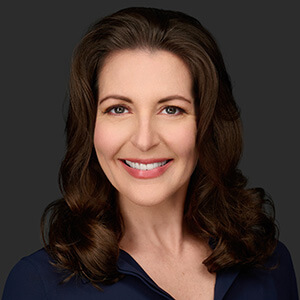 Instructor:
Christina Danforth
Christina A. Danforth, SHRM-SCP & SPHR, launched HR Jetpack in 2016 to support the development and professional growth of her fellow HR colleagues. She started her HR career in 2002....
Christina's Full Bio