Course: Thinking Lean
Module: Lean Tools
Lesson Type: Video
Lesson Duration: 3:12
Lesson Content
Billions of dollars are wasted every year looking for misplaced items. Look around your work area. Is the top of your desk clean? Are you able to quickly find the files you need either on your desk or on your computer desktop? Do you have a system in place for keeping your work area organized?
If you answered no to any of these questions, you need to implement the 5Ss! 5S is a tool that may also be associated to the final step, Control.
A key part of continuous process improvement is identifying more efficient ways of operating in your work area.
5S is a tool for organization. It helps to eliminate waste and control whatever process you've put in place for a fully functioning work environment. However, there is more to 5S than throwing things out and shifting them around. It is also about setting up a system for ongoing improvement and maintenance.
Where did 5S come from?
Expert, Hiroyuki Hirano introduced a system in his book Five Pillars of the Visual Workplace. The origins of 5S date back several decades beforehand during the development of the Just-In-Time manufacturing methodology. According to Hirano's book, these steps are designed to improve efficiency, strengthen maintenance and provide continuous improvement in all facets of your operations.
Let's break it down. The 5Ss are Sort, Set, Shine, Standardize, and Sustain. Note that some resources use the term Straighten instead of Set.
Sort means taking the time to literally sort through each item in your work space and identify a proper place for it or if you deem it unnecessary, something you don't need, get rid of it completely.
Set means arranging the items you've kept in easy to find places.
Shine is pretty self explanatory. It means literally to clean! Use a soft cloth on your monitor. Wipe down your desk and get rid of the coffee rings. Everybody should take responsibility for this even though it isn't all that glamorous.
Standardize. We want to ensure what we did during Sort, Straighten and Shine becomes standard practice, a short series of formalized procedures.
And finally, Sustain! Closely related to standardize, sustain means to keep the process going by setting time aside for 5S activities. This includes training others on what the area should look like and how everything should be arranged.
Overall, by having everything in its place and a place for everything, you'll improve the performance of your department. You'll have a system in place to remove waste, organize what you need to do your job and operate more effectively.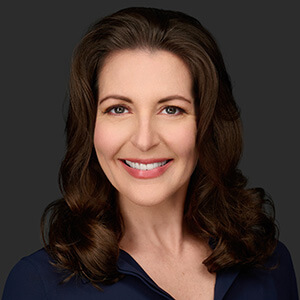 Instructor:
Christina Danforth
Christina A. Danforth, SHRM-SCP & SPHR, launched HR Jetpack in 2016 to support the development and professional growth of her fellow HR colleagues. She started her HR career in 2002....
Christina's Full Bio
HR Courses
Human Resources Training Programs
Self-paced HR Courses
The following HR courses are self-paced (asynchronous), and qualify for both SHRM and HRCI recertification credits. These courses are included in the HR Recertification Subscription.