Lesson:
Communicating Your Strategic Plan
Lesson Content
Does your organization have a strategic plan? Hopefully you are thinking "of course we do!" My follow up question would be, "have you read it?" Do you know where your organization is headed in the next 1-2 years? Yogi Berra has famously been quoted as saying "if you don't know where you're going you'll end up somewhere else." This quote by the Yankee great is so famous and I'm sure you've heard it 100s of times, but so appropriate for this discussion.
Strategic plans should be the most socialized document in your organization. I'm shocked more times than I care to admit when I hear that organizations indeed have a strategic plan, but the leadership has intentionally decided to not communicate the plan to their C-Suite managers let alone their front-line employees.
As of the time of this recording, preparations are being made to celebrate and remember the 75th anniversary of the liberation of Europe in 1944, specifically the D-Day invasion. In studying this event for a number of change management courses I teach, I am amazed at the brilliance of the allied leaders at crafting the strategy that eventually resulted in a liberated Europe.
I'm immensely more amazed at the implementation of this strategy to the lowest ranked soldiers, sailors, and marines involved in the operation. Could you have imagined what would have happened if the overall strategy of this mission was not communicated down to the lowest level of the military?
That is for another discussion, but the point here is that YOU, as the HR business partner in your organization, have a responsibility to communicate to your leadership the importance of communicating your organization's strategic plan to all employees.
For those of you that are watching this and are admitting that your organization does not currently have a formal strategic plan document, you may be wondering how to get started crafting such a document. Let's focus our attention on that for a few moments.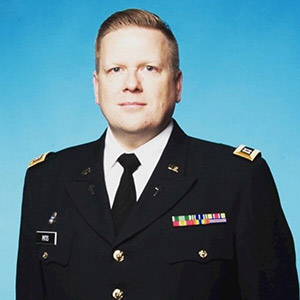 Instructor:
Scott Pitts
Scott has spent nearly two decades in the human resources, learning and organization development professions. Scott has led multiple organizations and has taught hundreds of students on effectively creating and...
Scott's Full Bio
HR Courses
Human Resources Training Programs
Self-paced HR Courses
The following HR courses are self-paced (asynchronous), and qualify for both SHRM and HRCI recertification credits. These courses are included in the HR Recertification Subscription.