Lesson:
CAVE Up, Not Out & Down
Lesson Content
CAVE people are not necessarily a negative group. Sometimes, CAVE people are more senior employees who have experience with peripheral norms within the organization. Because of this, they have real-world tactical knowledge of how change initiatives may be received and best implemented.
It is the best use of "CAVE energy" to find opportunities for them to provide feedback "up" and not "out" (or worse, "down"). Communication and feedback channels must be made available for the CAVE people in your organization.
It is unprofessional for managers to communicate opinions about change initiatives to their direct reports and other individual contributors. Complaining "up" is the only professional way to provide feedback on change initiatives. Negativity can become toxic when complaints go "out" and "down".
This starts with you, the HR leader. During any change initiative, using words like "they," "them," or "the Home Office," all communicate that you, the leader, are not embracing the initiative. If you don't support it, why should your people, particularly the CAVE people?
During all change initiatives, it is imperative that you find opportunities for communication and feedback channels for all employees, especially CAVE people, for they are never silent. If you don't give them an opportunity to provide feedback "up," they will CAVE "out" and "down."
You cannot avoid negative feedback or comments during a change initiative; it's not a matter of if you will get them. But by proactively managing reactions to change initiatives, you can ensure a more smooth and successful implementation.
An effective change management strategy will be imperative as you implement your strategic plan. As an HR professional, you are uniquely qualified with your interpersonal relationship skills to do just that.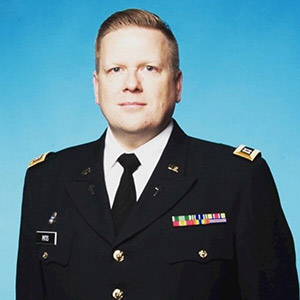 Instructor:
Scott Pitts
Scott has spent nearly two decades in the human resources, learning and organization development professions. Scott has led multiple organizations and has taught hundreds of students on effectively creating and...
Scott's Full Bio
HR Courses
Human Resources Training Programs
Self-paced HR Courses
The following HR courses are self-paced (asynchronous), and qualify for both SHRM and HRCI recertification credits. These courses are included in the HR Recertification Subscription.