Lesson:
Being a Change Agent
Lesson Content
Change Management certainly merits its own course but it is appropriate for this discussion as well. With any strategic plan implementation change management will inevitably be a part. Change management and Human Resources share a vital end state: performance and behavior improvement or change.
As business partners first, and human resources professionals second, we are change agents.
No matter where the change came from or the reasons why (technology, competitors, customers, leadership, or government and regulations), we must be ready to provide our stakeholders with recommendations on how to manage reactions to change initiatives.
In my experience over the last 16 years, I have informally observed that, generally speaking, those who are for the change make up roughly 20 percent of an organization's employee base, CAVE people make up roughly 20 percent, and those who are indifferent make up the remaining 60 percent.
The group that is of most concern are not those that are in favor of, or indifferent to, the change initiative, but a relatively small, however, very influential group known as CAVE people. That's an acronym that stands for, Citizens Against Virtually Everything. More on them a bit later. For now, let's briefly discuss the other two.
When change is announced, particularly a change in strategic direction, you can assume that roughly 20 percent of your employees will be for this change. What is important to remember is that simply being for a change effort does not mean that they will be champions of the change.
Remind your stakeholders of this important point. There are two reasons for it. First, it's simply not their job. Second, there's that other group of people in your organization that roughly makes up another 20 percent, the CAVE people, and they are never silent.
These are the people that your employees have to work with every day. The moment your employees reveal that they embrace the strategic plan, is the moment the CAVE people strike and that is simply exhausting. So most employees that are for the change will simply remain silent. If they do become a champion for the change you can consider that a blessing.
The largest group of employees is the 60 percent who are indifferent. They are not for nor against the change. Most of your organization development initiatives should focus on this group.
In Lewin's change management model, he explains that the best way to convince the majority of employees to embrace the change is to provide them with more benefits to their daily work, to "outweigh" the ease of the "old way."
Clearly, this varies from change initiative to change initiative, but with something the size of a new strategic direction, patience and intentionality must be pursued.
Every organization has CAVE people. I'm confident you have people in mind right now who you would classify as a CAVE person. These employees are not limited to an isolated change initiative. These are the employees who are opposed to every new initiative that is implemented. They are simply and literally against everything.
As a change agent, it is your responsibility to bring perspective to this situation. This group only represents roughly 20 percent of the employee base, but it is the group your stakeholders are most concerned about. Why? Because CAVE people audibly express their displeasure to the roughly 60 percent of the employees who are indifferent to the change. So how do you work with CAVE people during a change? I'll discuss how best to address this issue in the next lesson.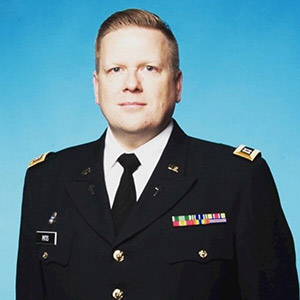 Instructor:
Scott Pitts
Scott has spent nearly two decades in the human resources, learning and organization development professions. Scott has led multiple organizations and has taught hundreds of students on effectively creating and...
Scott's Full Bio
HR Courses
Human Resources Training Programs
Self-paced HR Courses
The following HR courses are self-paced (asynchronous), and qualify for both SHRM and HRCI recertification credits. These courses are included in the HR Recertification Subscription.