HR Jetpack Instructors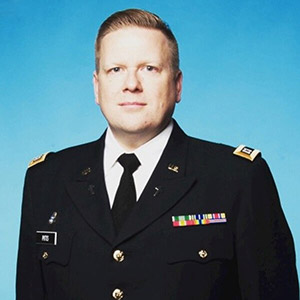 Scott Pitts
Scott has spent nearly two decades in the human resources, learning and organization development professions. Scott has led multiple organizations and has taught hundreds of students on effectively creating and implementing business strategy, managing change, and designing effective learning solutions.
Scott is also an Associate Adjunct Professor of Training & Development, as well as Organization Development & Change at the Walker School of Business at Webster University in St. Louis, MO. Scott is also serving as a Captain in the United States Army Reserves for the 7th Psychological Operations Group in Mountain View, CA. Scott is active in serving the Army and his local community by training local educators, clergy, and behavioral health professionals on suicide Intervention. He also serves on the Business Education Advisory Board for Mineral Area College in Park Hills, MO where he advises department leaders on curriculum enhancements to train future business leaders in SE Missouri.
Scott's idea of good self-care is sitting on his porch on his 6 acres of Missouri woods with cold beverage in hand, Darius Rucker playing, and his kids exploring the woods.