Lesson:
Welcome & Course Objectives
Lesson Content
Welcome. My name is Scott Pitts. I've been in the HR profession for years. As a recovering High School history teacher, I have held many positions in the HR learning and organization development space over the years. If you were to ask my students, "What is one of Professor Pitts' key lessons for HR, Learning, and OD professionals," I hope they would respond with a resounding, "You are a strategic business partner."
Strategy – now there's a word. In this course, my goal will be to help you understand what business strategy is, and how you, as an HR professional, can act as a mighty force multiplier to your organization.
First, I'll set the foundation by defining strategy and other terms associated with it. Next, I will focus on strategic planning, the importance of communication and your role in its implementation. In the third, fourth and fifth modules, I'll do a deeper dive and further explain what expertise you provide in People Development, Organization Structure and Change Management. And then, I'll wrap it all up in the conclusion.
During this course, take the time to think how you might leverage these with your team to help your organization. This will allow you to start putting these actions into practice.
After this course, you will...
Know the definition of "business strategy" and key terminology surrounding the concept.
Know the distinction between mission and vision.
Understand how to determine what type of business you are a part of. And it's just not about "making money".
Understand your role in the business strategy of your organization.
I will also share a couple of stories, case studies and practical tips that may help you along the way.
So, let's get started!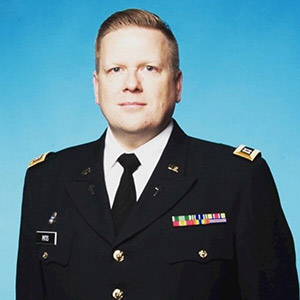 Instructor:
Scott Pitts
Scott has spent nearly two decades in the human resources, learning and organization development professions. Scott has led multiple organizations and has taught hundreds of students on effectively creating and...
Scott's Full Bio