Lesson:
Stages of the Bargaining Process
Course: Labor Relations
Module: Negotiating an Agreement
Lesson Type: Video
Lesson Duration: 6:00
Lesson Content
There are three stages to the bargaining process. The first one is the preparation stage. This includes the analysis, planning and selection of the negotiating teams. The preparation stage begins before the contract ends. For example, if the organization has a four-year contract, at the end of the third, the company starts to collect data in preparation for the upcoming negotiations. You want to start preparing at least one year out.
First, review your current workforce demographics. It's important to look at age. What's important to each age group will vary. For instance, the older the workforce, the more likely they'll be thinking about retirement and protecting their pension as well as health and welfare benefits. Younger employees are still establishing their lives and raising their families. Job protection and wages may be more important. Any employees below the age of 30, will probably care more about wages. They're not thinking about retirement. They're looking to get paid more and work less. Understanding workforce demographics helps to formulate proposals.
Another helpful activity is surveying managers. Ask them for a wish list of things that they would like changed including contract language. It's also important to talk with executive stakeholders and even customers.
Reviewing all the grievances that the company has during the life of the contract is helpful when looking for trends.
Conduct a wage analysis along with market scanning. I've found it very helpful to complete a SWOT of your organization and competitors. For those of you who aren't familiar with SWOT, it's an acronym that stands for Strengths, Weaknesses, Opportunities and Threats.
Review the company's strategic business plan for the next three to five years.
The union is doing the same thing! They're sending out a survey to all the union members looking for changes that they want to the contract. They're reviewing the grievances and interpreting contract language. This will drive their analysis activities. They're also review demographics and try to predict members' votes. When they choose their negotiating team, they want a diverse group of people, a version that represent all of those demographics to have a balanced proposal process. 
The second stage is the bargaining stage. It's time to sit across the table and start the negotiation. The first critical action is to develop ground rules. These are the rules of engagement during the negotiation. They answer the questions, how many people are going to be at the table? Who will be there? Will tentative agreements be in place? Will only head spokespeople speak unless they give permission to others? How many caucuses will be allowed? Note, a Caucus is when both sides want to take a timeout and take a break. How many of them will be allowed in a given length of time? At what point do both sides stop adding proposals? These are all part of the ground rules and usually the first thing that gets negotiated before getting into the meat and potatoes of the contract.
Remember to include that nothing is discussed outside of the negotiations. These meetings get very heated and no one wants conversations to hit the production floor or the union hall or even seen in public until we have a tentative agreement between both parties.
Next is the exchange of demands. The proposals are broken up into two categories, the economic and noneconomic. Anything having a monetary value such as wage and benefits is economic. Noneconomic issues are related to contract language; any words that are too vague or being misinterpreted. I encourage organizations to handle noneconomic issues first because the economics are typically more difficult. This is where you run into problems which can lead to an impasse which could then lead to either a lockout or a strike. Don't start with the economic issues because this could prolong the negotiations. Take care of the low hanging fruit.
Following the exchange of demands is the exchange of proposals and counterproposals. Management will read all of their proposals and then the union usually asks clarifying questions.
Then the union will give their proposals. Both parties normally will caucus. They review their proposals as well as new ones that are given to them by the other side. They start developing counter proposals. The whole purpose is to keep negotiating in good faith until they come to a tentative agreement where both parties agree to the new language or to a new article.
Or they will continue to negotiate in good faith until they get to an impasse. At this point, both parties agree to disagree. Management can put forward what's called the last and final but at this point the union can then seek to either ratify and agree to it or to seek a strike vote from their members to go on strike.
This leads to the resolution stage. Either there's an agreement made between both parties or there's a job action. A job action is either the union strikes or management locks out those who are members of the union. That doesn't mean both parties don't continue to negotiate in good faith. A strike or lockout may still be happening while both committees sit at the table trying to work out a solution. It doesn't make it for a pleasant negotiation but the National Labor Relations Board will encourage both parties to continue to negotiate in good faith.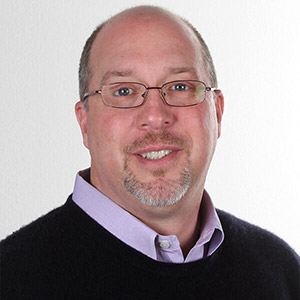 Instructor:
Matthew Kerzner
As an accomplished professional with over 20 plus years of practice in all facets of organizational operations, Matthew's expertise includes training and development, labor relations, and organizational development, in addition...
Matthew's Full Bio
HR Courses
Human Resources Training Programs
Self-paced HR Courses
The following HR courses are self-paced (asynchronous), and qualify for both SHRM and HRCI recertification credits. These courses are included in the HR Recertification Subscription.