Lesson:
Pros/Cons of Unionization
Course: Labor Relations
Module: Setting The Foundation
Lesson Type: Video
Lesson Duration: 4:43
Lesson Content
There are a number of pros and cons to unionization. First, why are people in favor of joining a union?
Union versus non-union workers actually receive 24% higher total compensation wages than non-union working employees. The average wage right now of a union worker is about $20/hour. While a non-union worker doing similar work makes about $16/hour. Being in a union, a worker will definitely have higher wages.
Another pro is representation in discipline and discharge cases. When an employee is in a union, they have third party representation that meets with management and defends a case. The third party is the employee's voice to management. They try to protect your job. If the employee is not in a union, they would not have this right.
The next pro is job security. When negotiating a contract, the union will put in some clauses making it very difficult for management to layoff and close down locations.
This creates some type of job security for individuals. It was not uncommon back in the 50s and 60s to see employment for life contract language in a collective bargaining agreements or job security for the life of the contract which could be for 4, 5 or 6 years.
Also a major pro for being part of a union is better benefits. Unionized employees not only get medical benefits but also a pension. In addition, they receive holidays and vacation time along with other fringe benefits. At one time, there was no guarantee of those. Having someone negotiate these is another major reason for wanting to join a union.
The last pro is to have a system in place for grievances and additional communications with management to discuss the employee concerns. Those concerns could be economic in which they weren't being paid properly or not receiving the right overtime. This system serves as a means for employees' voices to be heard.
There are several cons to joining the union. First, union dues. Unions are also a business. Their business is to represent their members. They must generate revenue. They do this by collecting dues which equals about two hours of pay a month from each of their members. Unions can hire staff and obtain other resources with this money. For employees who already feel underpaid, having to pay the union dues can be a major deterrent.
Another con is that there is no individual recognition. They don't like individual rewards. The philosophy of a union is that they want their members to be paid a fair wage for fair work and no one should be singled out, negatively or positively.
Also, a con of unionization is the workplace loses a little bit of flexibility. In a non-union environment, management can work directly with their employees. They can be extremely flexible with scheduling hours of the operation. If work is slow they can close the place down for a day or take additional time off at lunch. With a union, there's rules regarding wages, working conditions and benefits. A company loses flexibility because of the third party entity is policing management and their processes.
Next, there's more time spent in grievance meetings. Having a grievance procedure and process can be a pro for unionization but management has to spend more time in these meetings. One can make the argument that about 30% productivity is lost. These are important meetings. However, management may spend time listening to grievances that don't have validity. The company may be spending most of the time with only 5 or 10% of the workforce. Management feels it's unproductive and the employees may not be represented properly.
Finally, an organization can become less competitive with a unionized workforce. Companies are trying to work faster, grow revenue and reduce overhead. Having a union could lessen the competitive landscape when trying to compete with non-union entities who are paying their workers less. This allows them to add more value for their customers.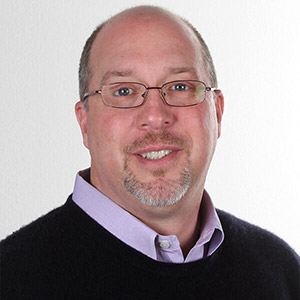 Instructor:
Matthew Kerzner
As an accomplished professional with over 20 plus years of practice in all facets of organizational operations, Matthew's expertise includes training and development, labor relations, and organizational development, in addition...
Matthew's Full Bio
HR Courses
Human Resources Training Programs
Self-paced HR Courses
The following HR courses are self-paced (asynchronous), and qualify for both SHRM and HRCI recertification credits. These courses are included in the HR Recertification Subscription.