Lesson:
Other Pertinent Laws
Course: Labor Relations
Module: Labor Law Overview
Lesson Type: Video
Lesson Duration: 3:15
Lesson Content
The peak of unionization was around 1950. We start with a decline from there. One could make the argument that the unions did their job. They fought for the 8-hour work day. They fought for the Fair Labor Standards Act. Frances Perkins was the woman who helped make this happen in the 1930s with the FLSA.
More laws are pro-employee to protect their rights. Are unions needed?
Here are some additional pertinent laws.
In 1963, the Equal Pay Act was put in place. This established that employees who do the same type of work are paid equally. At the time of this recording, there is discussion and debate about equal pay for men and women. We know women are still paid about 70 cents to a man's dollar.
The Civil Rights was established in 1964. Title VII made it illegal to discriminate against people in hiring and promotional activities due to their race, gender, religion, nationality, veteran status and a disability.
In 1965, President Kennedy put an executive order 11246 together on affirmative action.
In 1967, the Age Discrimination Act made it illegal to discriminate against anyone forty years of age or older in employment practices.
In 1978, the Pregnancy Discrimination Act gave the rights to women who are pregnant. It made it illegal to discriminate against them. If the employee can't do the job functions or if they have some limitations because of the pregnancy, they can't be terminated for being pregnant. You can't discriminate against somebody for getting pregnant in the workplace.
In 1988, the Employee Polygraph Protection Act gave protection to certain employees from having to participate in polygraph testing. There are other people that are not protected by this but for the majority of people they are protected by the SEC.
The Older Workers Benefit Protection Act was enacted in 1990. It helped protect older workers' benefits.
Also in 1990, the Americans with Disabilities Act was put into place. It states that employers cannot discriminate against people if they have skills, knowledge and ability to do a job but are disabled in some way.
In 1993, President Clinton introduced the Family Medical Leave Act. This gives job protection to those who need to take time off from work due to a serious health condition as well as their immediate family members. It's an unpaid leave where they have time to care for themselves or their loved ones. The federal act protects the job for 12 weeks. In the state of CT, it's 16 weeks which falls into a two year rolling timeframe. This will vary by state. There's additional protections for the military.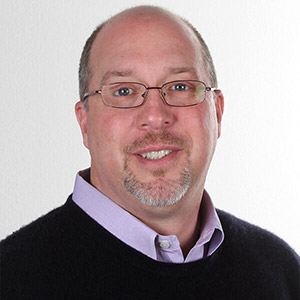 Instructor:
Matthew Kerzner
As an accomplished professional with over 20 plus years of practice in all facets of organizational operations, Matthew's expertise includes training and development, labor relations, and organizational development, in addition...
Matthew's Full Bio
HR Courses
Human Resources Training Programs
Self-paced HR Courses
The following HR courses are self-paced (asynchronous), and qualify for both SHRM and HRCI recertification credits. These courses are included in the HR Recertification Subscription.