Lesson:
Special Considerations: Voluntary
Lesson Content
Voluntary separation. We absolutely dread it when a high performing employee hands in a resignation letter. Our first question is usually, why? Followed by a second question, where are they going? There are a variety of reasons for employee attrition ranging from career development opportunities to relocation. According to experts, some of the top reasons during exit interviews include lack of advancement opportunities, work-life imbalance and poor management. Ever hear the statement, an employee leaves a manager, not a company? Your leaders have a major impact on employee engagement. Once the employee has handed in that resignation, nine times out of ten, you won't be able to convince them to stay.
But voluntary separations aren't always because of a poor manager/employee relationship or career development. Retirement is also a primary reason. At the time of this course recording, it was predicted that baby boomers would leave a huge talent gap as they retired from the workplace in droves…it didn't happen but there has been a steady flow of retirements.
Now to answer our second question, where are they going? We have to be particularly mindful if the employee is leaving to join a competitor. In fact, due to legal considerations, I've had an employee leave the same day they gave their resignation. We don't want to think our employee would share proprietary information with their new employer but it can happen.
A typical notice period is 2 weeks. I've also seen some employees give up to 4 weeks. Be mindful of their attitude. You want to pay attention to how the employee gives you the news. Are they concerned about finishing up or do they seem blasé about leaving? Based on your interactions, you can talk with the manager about making the departure announcement vs. leaving it up to the employee. Also, you and your manager may need to convey the importance of maintaining a calm, productive work environment so they understand that professional behavior is expected of them during the remainder of their time.
Also, encourage the manager to put in place a transition plan. The team should document the employee's work knowledge and start learning their routine activities. When the final day approaches, be sure to conduct an exit interview. Although the employee may not divulge a great deal of information, it serves as a means to bring the relationship to closure.
Overall, it's important to treat the employee with dignity and respect. Losing an employee is hard on you, your manager and their colleagues. However, you never know when your paths will cross again. You don't want your employer brand to be weakened by a poor transition.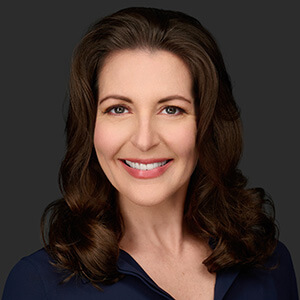 Instructor:
Christina Danforth
Christina A. Danforth, SHRM-SCP & SPHR, launched HR Jetpack in 2016 to support the development and professional growth of her fellow HR colleagues. She started her HR career in 2002....
Christina's Full Bio