Lesson Content
The activity of goal setting is incredibly important. Knowing what you are working towards is imperative to employee engagement. Your management team will build and use the organization's strategic goals to develop department and employee objectives. In my experience, the new hire was expected to have a set of objectives by the end of their first 90 days. The three month time period could be considered a probationary period. However, proceed with caution, a probationary period is usually used for jobs with the potential to become full-time as opposed to already being a full-time employee.
Priorities will vary depending on your organization's external environment and industry. Globalization, customer demands, fluctuation in supply chain and other factors will influence the growth strategies and business plans. Leaders will create long term goals with a typical target timeframe of 5 years or more. These are broken down into shorter term goals. And department managers from all functions such as Finance, Operations, Sales and Human Resources will develop objectives based on this information. Now the supervisor can work with the new hire to establish their individual goals.
Since the employee has just joined your organization, it may be best to create learning goals as opposed to performance goals. Here's the difference.
A learning goal is focused on obtaining knowledge or skills. Being brand new, the manager may need to teach the employee how to perform a task. When the learning goal is achieved, the employee has obtained the knowledge and skills they need to do the task.  A performance goal can be set which moves the employee into the next phase of the employment cycle, Perform.
Once a performance goal is achieved, it's not uncommon to set a new performance goal and if it isn't achieved, you may set a new learning goal. When a manager is setting these objectives for employee development, continue to tie them to training needs for current job requirements, to development feedback, and to career goals.
Before I go on, I strongly recommend making goal setting a joint activity between the employee and the manager. In other words, they should work together to develop the goals.
In addition, I recommend using a very popular method for writing a solid objective. It's captured in 5 letters – S.M.A.R.T.  SMART is an easy-to-remember acronym for Specific, Measurable, Achievable, Relevant and Time-bound. By following this criteria, your organization's workforce will set the stage for its success.
Managing goals and setting performance criteria is key to the fulfillment of strategic plans for many reasons.
The first one being alignment. We create goals and define expectations to align our employees' work with the organization.
The second reason is development. This is a great opportunity for your employees to learn a new skill or move their careers forward.
The third reason is increased productivity. Studies have shown that setting targets will keep employees focused and improve results.
The fourth reason is prioritization. Goal setting allows the employee and your managers to identify what matters most and set day-to-day activities.
And, finally, better communication. When team members understand their job responsibilities and key targets, everyone will be speaking a common language.
As you can see, there are a number of good reasons to set goals and define performance criteria. Again, I want to emphasize that there is overlap between two phases within the employment cycle. Develop and Perform. During these phases establishing goals and defining performance expectations are crucial. This is on-going and it's feedback that links them.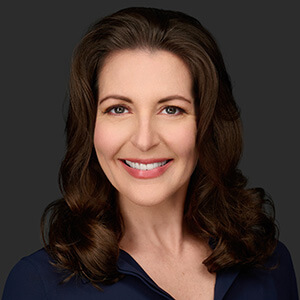 Instructor:
Christina Danforth
Christina A. Danforth, SHRM-SCP & SPHR, launched HR Jetpack in 2016 to support the development and professional growth of her fellow HR colleagues. She started her HR career in 2002....
Christina's Full Bio
HR Courses
Human Resources Training Programs
Self-paced HR Courses
The following HR courses are self-paced (asynchronous), and qualify for both SHRM and HRCI recertification credits. These courses are included in the HR Recertification Subscription.