Lesson Content
The Employment Cycle reflects the stages an employee typically moves through during their time with your organization. Also referred to as the employee life cycle, it can be very complicated and may vary by industry and organization type. The employment cycle represents the various stages of an employee/employer relationship.
The image of a cycle is used to illustrate a continuous loop of activities as the employee enters into one position, grows their knowledge, skills and abilities and exits into a new role. This could be within your organization or the employee may leave and start a job with another organization.
The cycle is made up of five major phases with some overlap between each one. Within each phase is a series of activities or processes you and your management team will follow to ensure…
Number 1. A successful relationship is established and maintained between the employee and the supervisor.
And number 2. The completion of each phase will fully engage the employee and enhance their commitment to the organization.
And number 3. Following the appropriate processes will enable the employee to achieve objectives and get results for your organization.
The five major phases of the employment cycle include Recruit, Develop, Perform, Reward and Transition. Let's define each one.
First, recruit. During this initial phase potential job candidates are sourced, selected and brought into the business through an orientation process.
Next, develop. After the new employee settles in and focuses on job responsibilities, they will work with management to set objectives in support of the department and ultimately the organization. The development process begins as the employee strives to achieve these objectives.
This leads us into the 3rd phase, perform meaning to fulfill or complete. Performance is essential for the organization's success.
Following the assessment of such performance is phase 4, reward. Depending on how well an employee does will dictate what happens during the reward phase.
And finally, there's transition. This phase is applicable if an employee is staying with your organization and transitioning into a new position or if the employee is leaving the organization completely. In fact, another entity may be recruiting the employee away or you may be helping a manager move the employee into their department. Thus, sometimes the phases overlap.
If the employee remains in their current position, they'll continue to move through phases 2, 3 and 4, develop, perform and reward.
Let's turn our attention to how you, the HR professional, supports these phases. This'll give you a better understanding of each one.
During phase one, recruit, HR works closely with hiring managers to find and hire the right person. It includes posting the job, sourcing for candidates, selection, onboarding and orientation. It might even include pre-screening and testing candidates.
Phase two, develop. Following the first few months, the employee and manager should focus on goal setting and building skills. Develop includes coaching, training and career planning & development. Remember part of a manager's job is to coach an employee and HR may play a significant role in this process.
Phase three, perform. Human Resources is responsible for helping manage the performance of an organization's employees. Knowing how to give and receive feedback is essential to employee engagement. For many organizations, conducting a performance appraisal is still important to the success of its workforce.
Phase four, reward. HR is very much involved with researching and developing attractive compensation and benefits. It isn't always about money and insurance. There are many other ways to recognize employees.
Phase five, transition. HR's role may vary depending on whether the employee is completely leaving the organization or transitioning into a new role. HR must collaborate with management on a number of actions to ensure a smooth transition process which completes the employment cycle.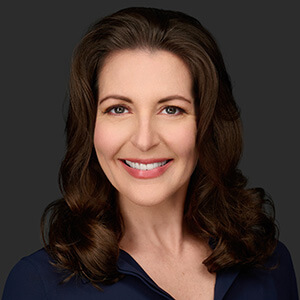 Instructor:
Christina Danforth
Christina A. Danforth, SHRM-SCP & SPHR, launched HR Jetpack in 2016 to support the development and professional growth of her fellow HR colleagues. She started her HR career in 2002....
Christina's Full Bio
HR Courses
Human Resources Training Programs
Self-paced HR Courses
The following HR courses are self-paced (asynchronous), and qualify for both SHRM and HRCI recertification credits. These courses are included in the HR Recertification Subscription.