Lesson:
How Do HR professionals Impact Performance of Their Organizations?
Lesson Content
Let's take a look at some examples of what HR professionals do and how what they do impacts their organizations.
We, as HR professionals, hire talent to support the needs of our organization. The most natural thought that comes to mind when we think of the impact on financials is that it is a cost to the organization, whether in the SG&A or Cost of Sale category. But let's think a little further. Let's think about what these people that you hire will be doing for the organization. Depending on how they do their work and how they contribute, there can be an impact on many other areas of the business and respectively financials.
For example, if you hire sales people, the impact will be on the sales of the organization (or top line).
If you hire someone for the accounting roles, they may do a very good job around accounts receivable and accounts payable (collecting money from the customers and paying vendors and suppliers).
If you hire engineers, they may impact quality of your product and, as a result, sales.
Let's look at hiring from a different perspective. To hire people that will create desired impact on the areas of the business we just looked at, we need to understand the needs of the organization. The needs are determined by the goals of the organization and goals are determined by a bigger vision and purpose of the organization. If we understand organization's purpose, vision and goals and can connect these goals with their impact on the financials, we can substantially increase our contribution to the organization and ultimately to fulfillment of our own aspirations for seeing results of our work in a much bigger way, for seeing the difference we make. And the foundation to this all is understanding of what our organization does and how it works.
How do our Learning and Development decisions impact financial results? The cost of the training programs including design, development and delivery impacts the expense side of the organization. The outcome of the training programs can impact any and all areas of organizational performance.
If it is sales training, the direct impact would be on sales. The outcome of any training program can also be productivity with an impact on expenses and cost of goods sold. Improvement in product or service quality can impact sales. When we impact sales, our profitability is impacted too.
By connecting our learning and development decisions with the goals, vision and purpose of the organization and by understanding the underlying dynamics of these goals in relationship to the sections of the financial statements, we can maximize the impact of our learning and development efforts.
Change Management. All organizations, big and small are experiencing a multitude of changes, at the speeds never seen before, in all aspects of the business including technology, products, services, communication, both internally and externally, on both supplier and customer sides. A new change cycle begins before a prior change cycle is completed. There is a change-related cognitive and emotional overload on people.
Our Change Management-related decisions have an impact on all areas and aspects of operations and all areas and aspects of the organizational performance. Human side of change is one of the biggest and one of the most important. It is human performance that can be negatively impacted by the decisions and outcomes related to change. And human performance will impact organizational performance.
Organizational Development. Our decisions and initiatives related to the overall organizational development impact all areas of our organizational and human performance. To make decisions that will help our people and organization maximize their performance and sense of fulfillment, we need to understand how our organization works, we need to understand the path of the value creation in our products and services. It is by connecting challenges, decisions, initiatives, market events to the sections of the financial statements where they would have an impact, we can begin to see how we can address those challenges, optimize decisions and initiatives and respond to the market changes.
When we can connect initiatives, ideas, decisions and solutions for challenges and problems to the sections on the financial statements where they would have an impact, we can provide rationale for our suggestions in financial terms. We will then have much more power for our suggestions to be considered and accepted.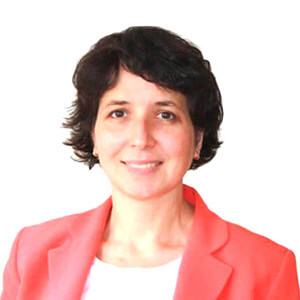 Instructor:
Anna Samorukova
Anna designs and delivers learning and change facilitation experiences that speak to the learner and inspire people and organization reach for potential and create an impact with. She applies engaging,...
Anna's Full Bio
HR Courses
Human Resources Training Programs
Self-paced HR Courses
The following HR courses are self-paced (asynchronous), and qualify for both SHRM and HRCI recertification credits. These courses are included in the HR Recertification Subscription.